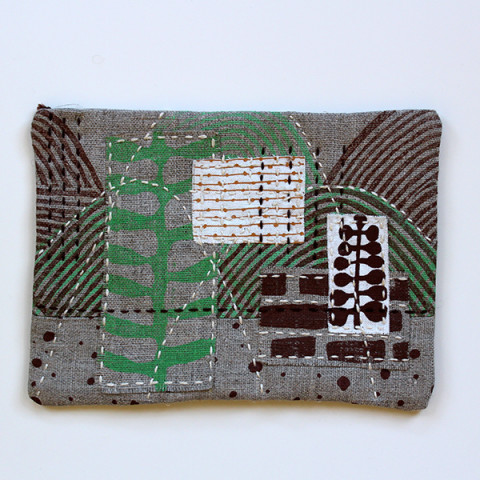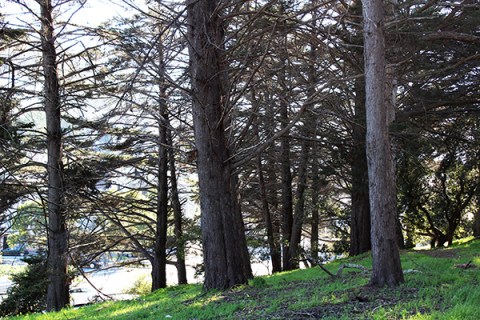 I live in a very special part of San Francisco, nestled between Mt. Sutro and Golden Gate Park. Walking around both landmarks is a regular part of my day – Gus and I go to the park twice a day, every day, and my gym is halfway up Mt. Sutro. But it wasn't until last week, after I'd finished two new textile collages, that I realized how much my recent work has been influenced by these walks.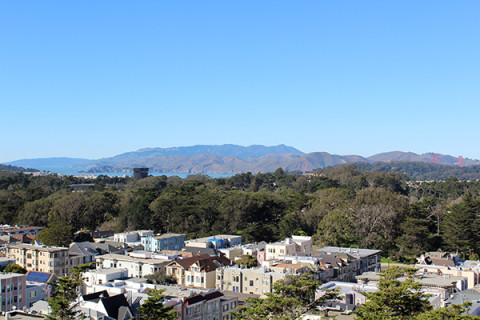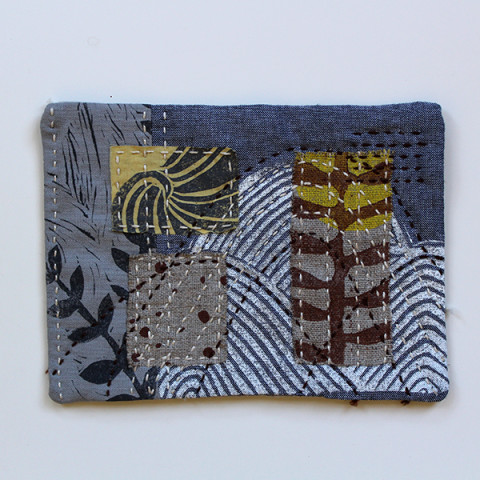 I've written before about how much the landscape of Highway 5 continues to influence my work, so it shouldn't have been a surprise that my local landscape would creep into my work. But I do delight in nice surprises, so I'm not beating myself up over my momentary obliviousness.
I have another show scheduled for May 2017 (more on that next year); I'm sure my local landscape will appear in that show's work!