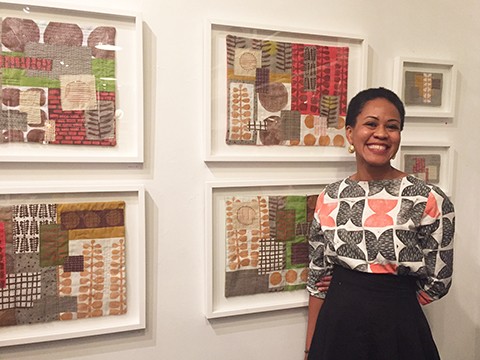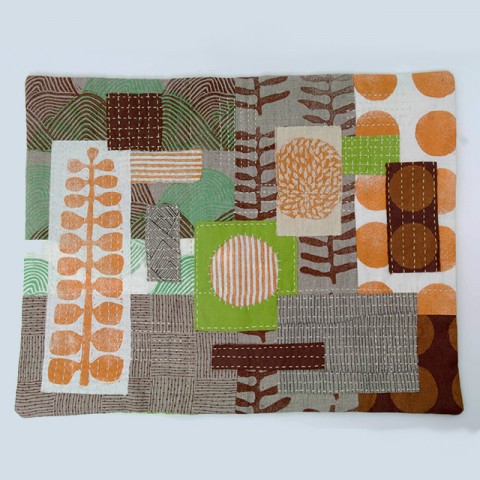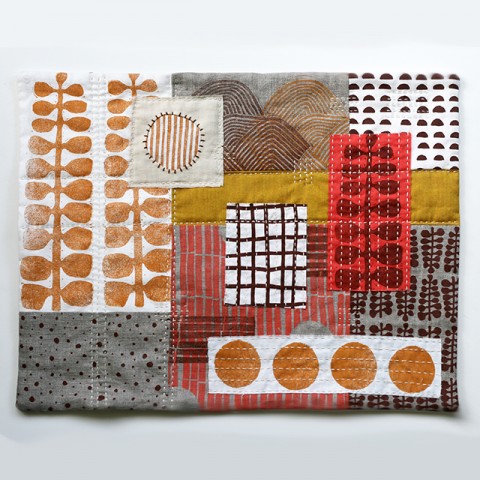 Almost exactly a year ago, I emailed Rare Device to inquire about showing my work there. Rare Device has carried my bags for years (I think that it was my first wholesale customer), but I'd never shown my fine art work there. Actually, I'd never really shown my fine art work anywhere. And, on top of that, I hadn't created much fine art work at that point.
But I'm a big believer in (1) asking for what I want, and (2) agreeing to something, then figuring out how to do it; last Friday, after printing, piecing, and stitching for months, my show, Hwy 5, opened at Rare Device.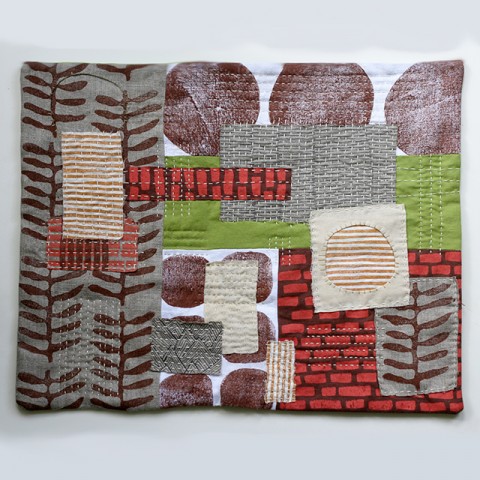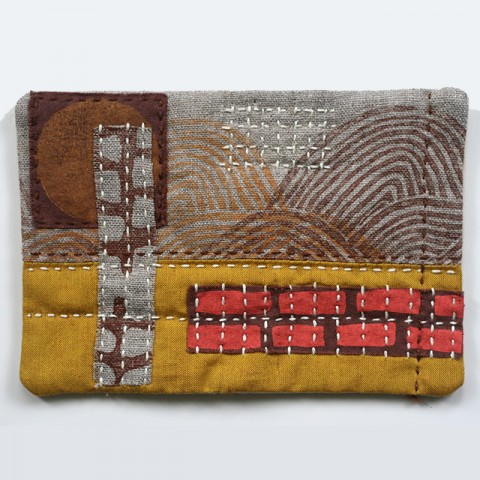 In a way, these pieces have been in the works for a long time. The title of the show, Hwy 5, is a nod to the dozens of times I've driven the stretch of Highway 5 between LA and the Bay Area since I moved to San Francisco 20+ years ago. While others may find this trip, mostly on flat land through the industrial farmland of the Central Valley, boring, I find it a respite from my every day life of phone calls and emails and social media.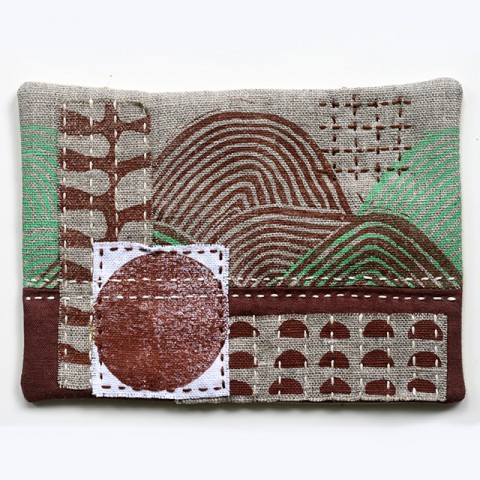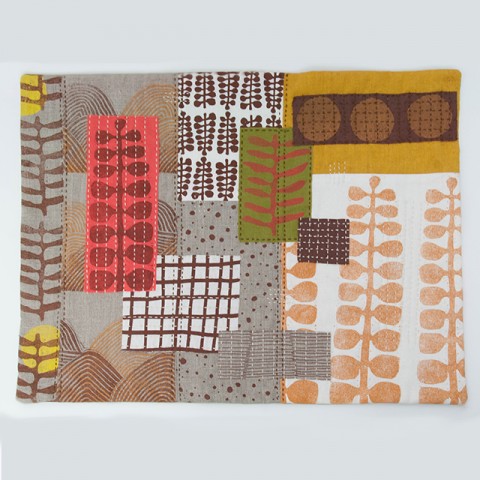 The show will be up until the end of the month. If you're in the Bay Area, please stop by! You can also see the work online – and purchase a piece or two – here.