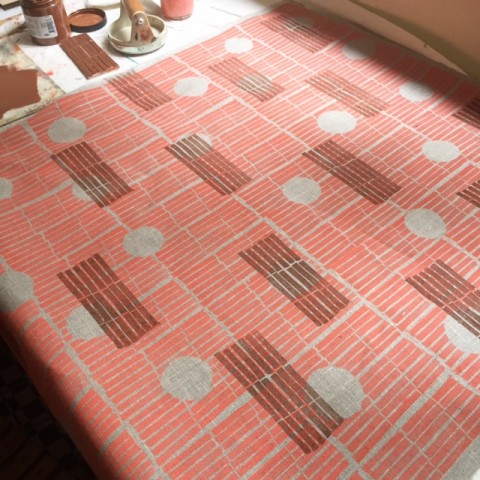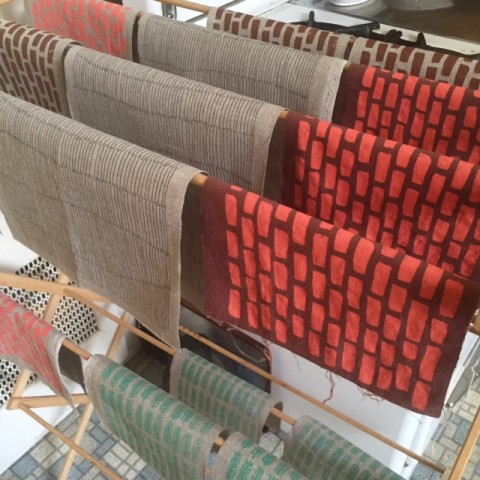 The pace and purpose of my printing have changed this year. In 2013 and 2014, I focused my printing on putting together collections printing products, but this year, I've mostly spent time printing fabric for my monthly garments, and for an upcoming show of my textile collages. Here are a few examples of what I've worked on this summer.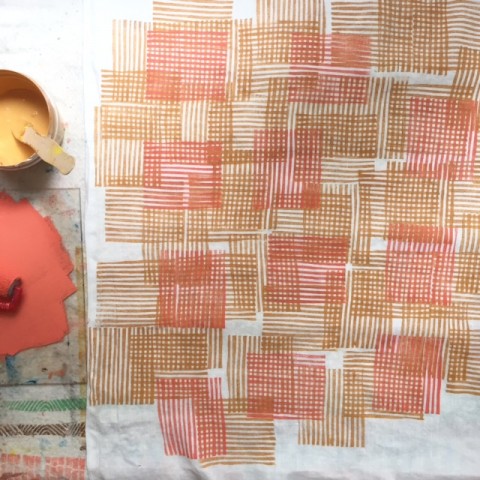 I purposely took a break from production printing for the first half of 2015. I was starting to feel burned out on constantly printing the same thing for my products and wanted to re-evaluate how I was structuring my creative life. It's almost September now; I'll start production printing in preparation for West Coast Craft soon, but I have some ideas about how I'll make earn a living going forward. Production printing, even on the smallish scale that I've been doing it, will likely be replaced by other projects. And this feels like such a good move for me.
But I won't ever stop printing. You'd have to pry the squeegee/linocutting tool from my hands first.
p.s. Registration for Design, Carve, Print opens tomorrow!