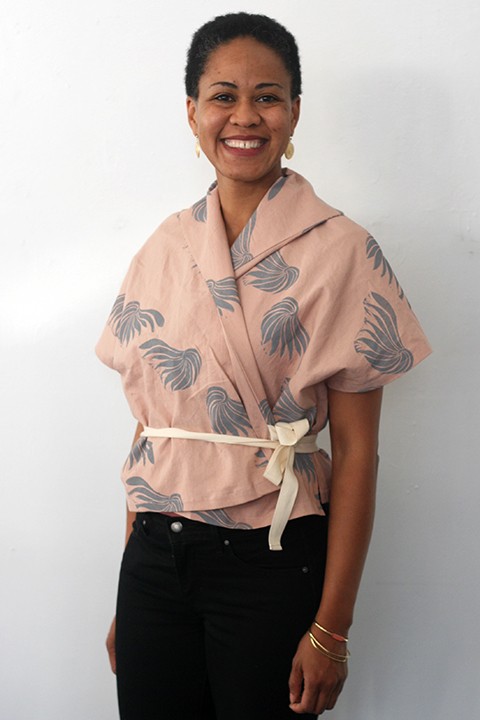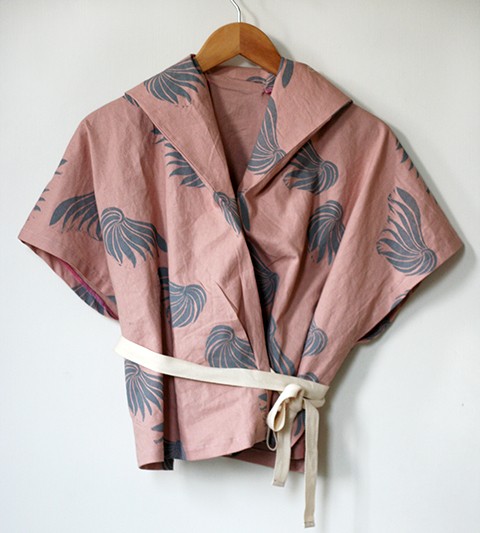 October
One-color block print on a linen-cotton blend.
Garment pattern: Merchant and Mills' Heron Wrap Top (from the Merchant and Mills Workbook)
Fabric: Robert Kaufman's Essex
Ink: Blick
A friend posted a link to photos of Dries Van Noten's Spring 2016 Collection, and I was floored by the gorgeous fabrics throughout the collection. A recurrent design, which looks a bit like wings, stuck with me. I thought I'd try to create something similar for my latest Print, Pattern, Sew garment.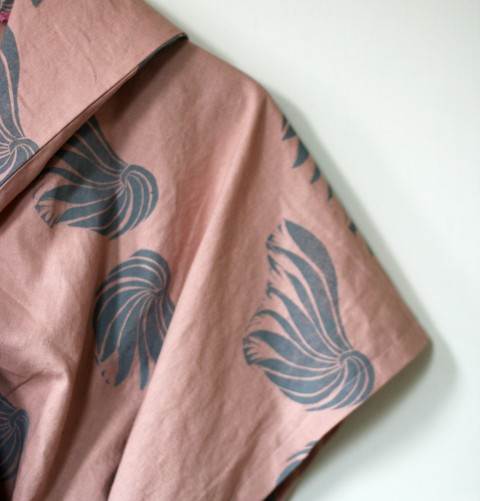 The fabric I printed for this garment looked okay on its own, but it really came to life once I sewed the garment. Something about the bias print on a wrap jacket just works.
I don't think any of my photos do this top justice – I took the photos at the last minute, and didn't look at myself in the mirror first. Oh well. Real life, friends. You'll have to trust me when I say that the top looks gorgeous on.
Speaking of real life, you may notice that I'm calling this my October garment, and yet it's November. Life has been crazy lately (more on that over the next few weeks). I'm a bit behind; I haven't done my September garment yet, so I'll try to do two more this month. We'll see. I will have twelve garments by the end of the year, though. I committed to this project and I'm going to see it through.
Until the next garment!