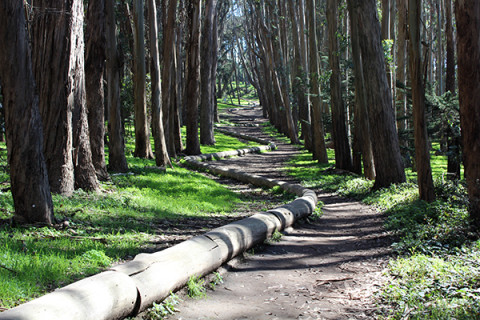 I'm an introvert and a homebody, and, for the past two years, I've had to work most weekends. It's just easier to stay home. But my weekends are more open this year, so my resolution is to get out of my neighborhood every weekend I don't have to teach. (I rarely make resolutions, but when I do, it's usually to do something I enjoy doing more often.)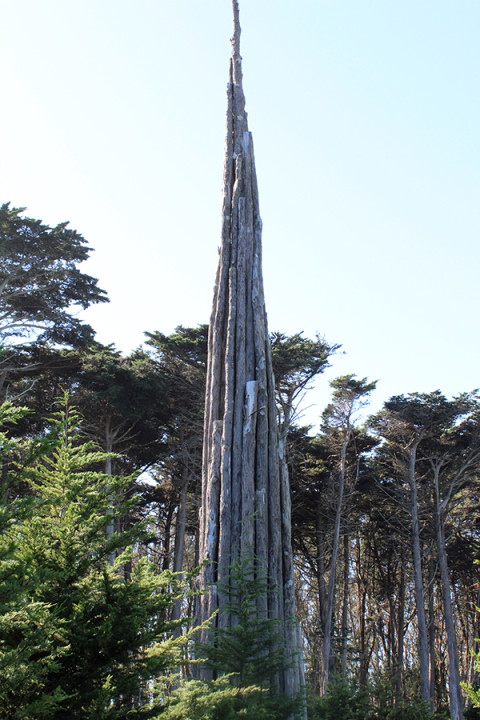 This past weekend, I went to the Presidio to hunt for Andy Goldsworthy installations. There are three; I saw two of them: Wood Line and Spire. I also walked around the Presidio, which I drive and bike through regularly, but haven't explored on foot in over a decade.
I didn't bring a map with me, thinking I could rely on Google Maps. However, I had limited cell phone coverage within the Presidio, so I got a bit lost. I'd forgotten how nice it is to get lost, especially on a day when I have no appointments or deadlines, and when the weather is sunny and just warm enough! It was a day off well spent.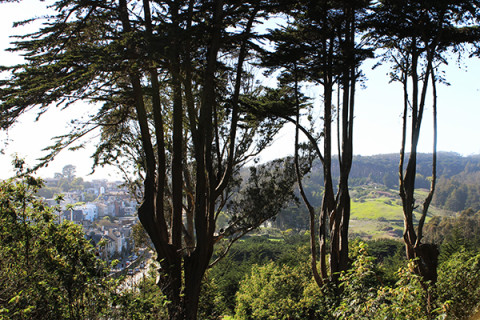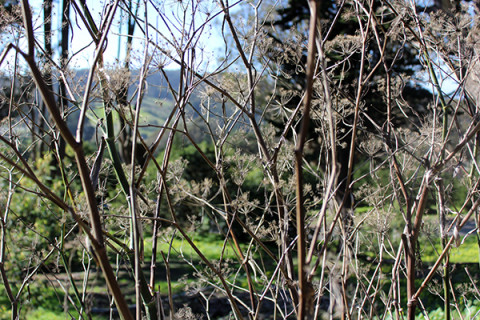 As an aside, if you're visiting San Francisco, definitely schedule a day just to explore the Presidio. The Presidio is one of the most beautiful places in San Francisco, and is way more interesting than tourist-trap Fisherman's Wharf. A former military base, it's now a National Park, managed by a land trust. It's located on the northern tip of the city, and has miles of hiking and biking trails, as well as easily-accessible beaches.
Just remember to bring a map.