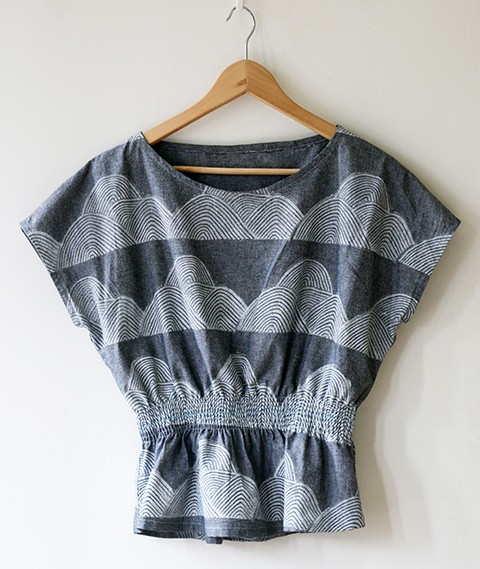 I'm often asked how I decide whether to block print or screenprint a particular design. There are many factors that go into this decision – and sometimes it's just a matter of aesthetics – but one of the biggest is the number of pieces that I need to print. My current block printing set up works well enough for small print runs or for a very limited amount of yardage. It's not, however, great for large print runs.
I'm working on a limited-edition print project of 70 pieces for a client. It's a large enough print run that it makes more sense to screenprint than block print it, but I wanted to use my Mountains block printed design, which was my June Print, Pattern, Sew print. It's easy enough to do this, and I thought I'd share the process with you.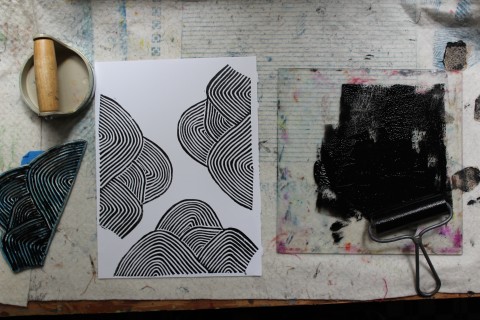 First, I started by printing the image on paper. Then I scanned the image and cleaned it up in Photoshop, and laid it out as a repeat pattern in Illustrator (to learn how to create digital repeat patterns, I highly recommend Jessica Swift's Pattern Camp.)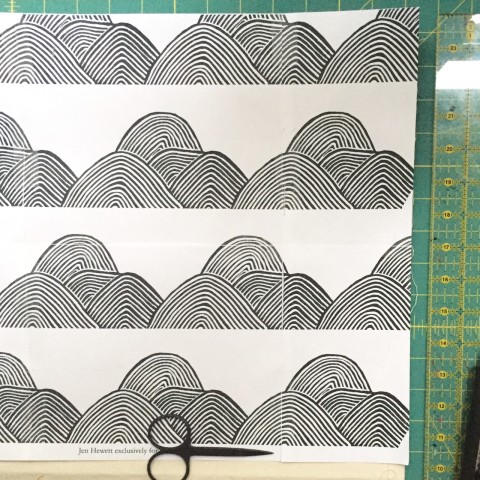 Next, I printed out the digital file and checked to make sure I liked the image's scale and line weight.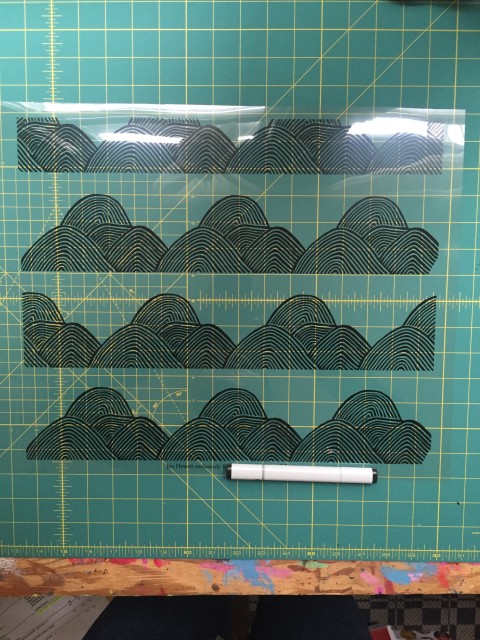 I then sent the final file to a service bureau to have it output to film for screenprinting.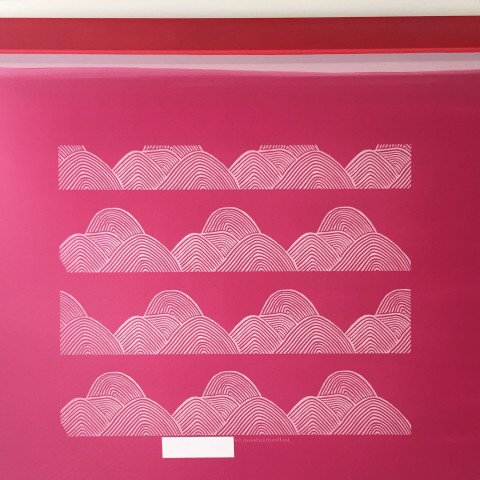 Next I burned the image onto my silkscreen. Preparing a screen is a long process (and I'll be teaching the process on Creativebug next month!).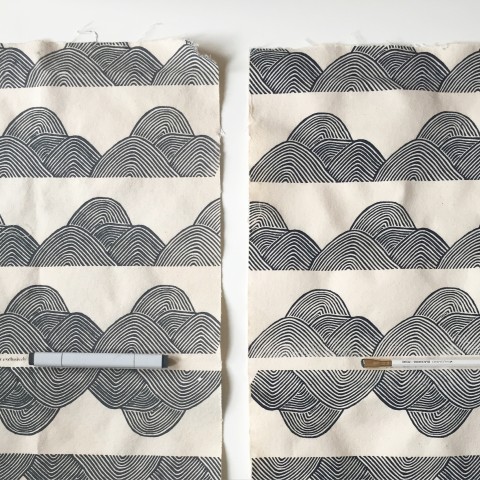 Finally, I screenprinted my image onto the fabric in two different colors. After heat setting the fabric (so it's colorfast), I sent the fabric samples to my client so she could decide which she preferred for the product.
Once the client chooses a color, I'll print the rest of the fabric, which the client will then have sewn into the final product. I'll reveal the client and the product in March!
If you'd like to learn more about the screenprinting process, I'll be teaching a class on it in March as part of Creativebug's Bag of the Month series. More information is here.