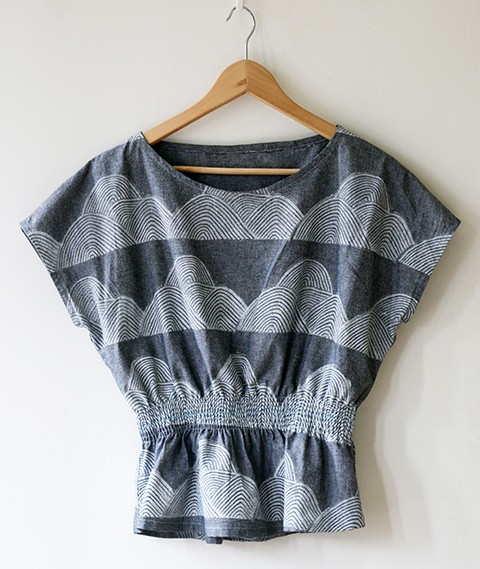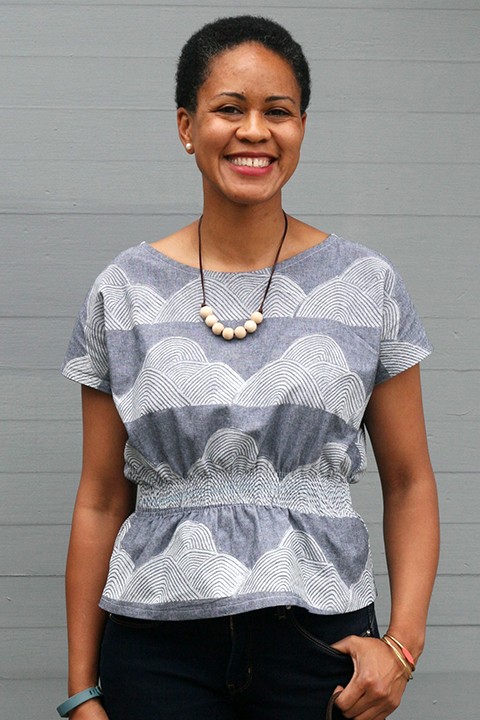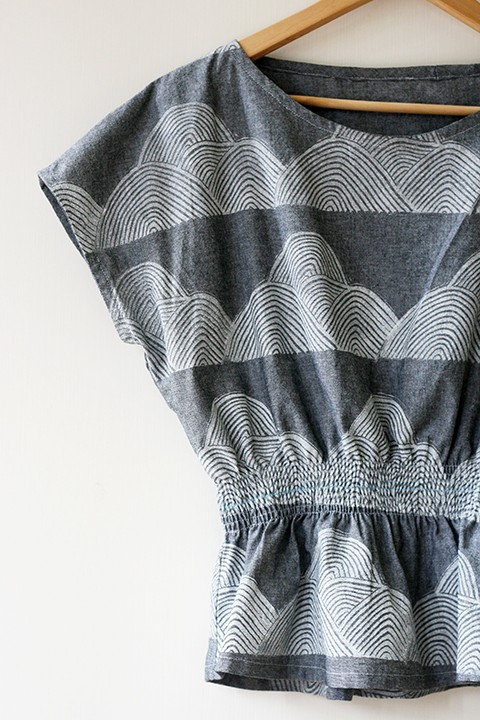 June
One-color block print on cotton chambray
Garment pattern: Self-drafted (loosely based on April Rhodes Staple Dress)
Fabric: 100% cotton (brand unknown)
Ink: Blick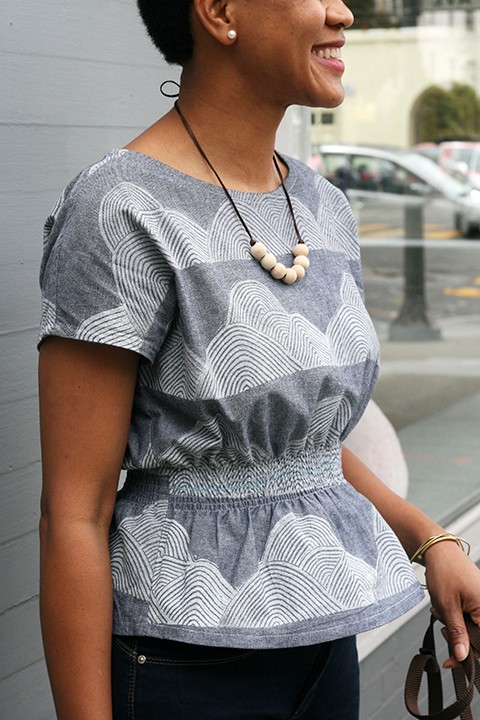 There is so much I want to tell you – about leaving another consulting client and inching that much closer to being a full-time working artist, about all the incredible opportunities that have come my way the past couple of months, about suddenly finding myself in a position to pay off all my debt – but going into detail would just take too much time. So, instead, I will tell you about this fabric and this garment.
I realized that I'm just not that interested in fashion anymore. Someone recently remarked on Twitter that she felt that she'd inadvertently slipped into the Eileen Fisher years, and I knew exactly what she meant. I'm so there. Give me unfussy, comfortable, well-made clothes in flattering styles. Make those clothes out of natural fibers. Let me pair them with flats and clogs. I spent my twenties and much of my thirties in uncomfortable clothes and shoes, believing that torturing myself was the key to beauty. I'm so over that (though I'm still not ready to venture into elastic jeans waistband territory yet).
But I digress a bit.
Anyway, I do like interesting prints, as long as they're not fussy. Add those prints to simple, well-made clothing, and I'm sold.
I plan to wear this top everywhere and all the time. There may even be a few more in my future. I do like a good uniform.