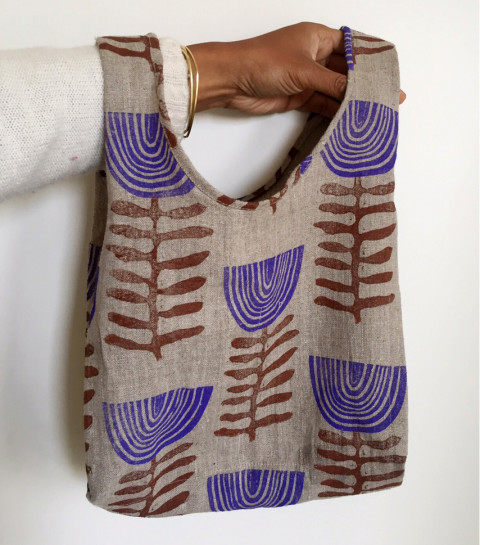 When my friend Amelia announced that she was going to have a baby, I immediately started to print fabric to make a her baby a quilt. Her daughter is now an 18-month-old toddler, and I still haven't gotten around to making that quilt.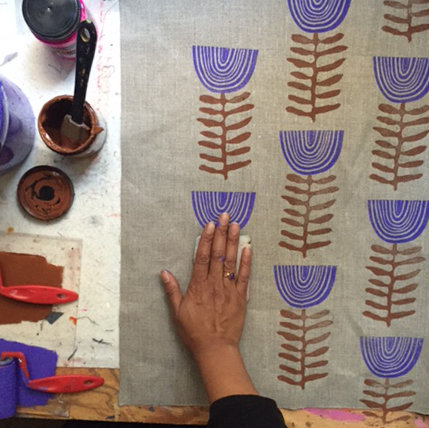 Thankfully, Amelia happens to be in my art ladies' support group, which has a Secret Santa (and an "office holiday party" at a nice restaurant) every year, and I drew her name this past Christmas. Amelia is also an avid knitter, so I decided to use the linen I'd printed for her daughter and sew her a knitting project bag, using Grainline Studio and Fringe Supply Co.'s Stowe Bag pattern.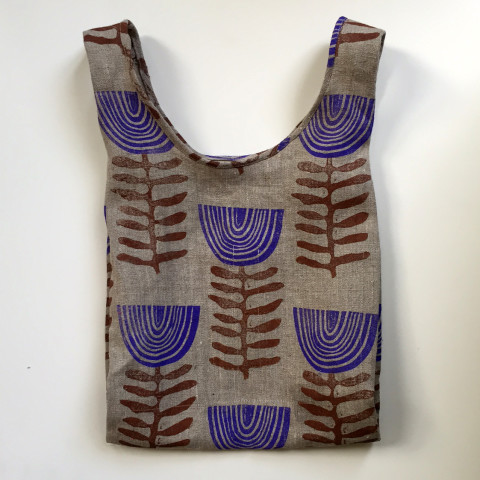 It's an easy project, and it comes together quickly (except for the bias tape part, but that's probably because I make my own bias tape). I'm not a knitter, but I want to make myself one of these bags. They're the right size to hold a sketchbook; I'd use the knitting needle compartments for my pens and pencils. Now I just need to print a bit more fabric for myself…and then try not to wait two years to sew another bag!
You can purchase the pattern here. (Sorry, my yardage is not for sale, but you can learn how to print your own in my class.)
p.s. I'm going to start blogging more regularly. I realized I share a lot of my work on Instagram, but often forget to document it here, where I can talk a bit more about each project.