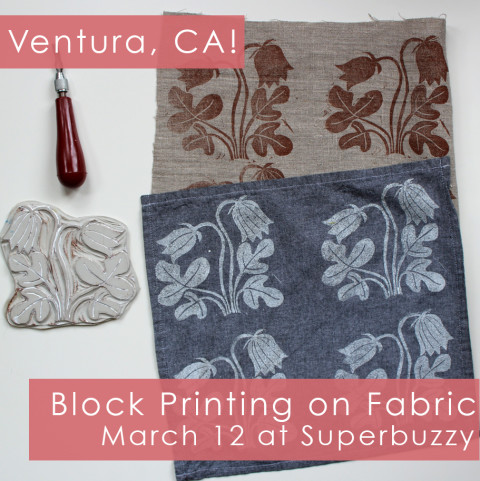 Southern California – I'm teaching a class in Ventura on March 12 at Superbuzzy! True story: Kelly, Superbuzzy's owner, was my RA my sophomore year at Berkeley. Back in the day, she thought she was going to be an anthropologist, and I thought I was going to be an international lawyer. Heh. It's funny how much things change with experience and age. You can register for the class here.
As soon as I announced this class on social media, I received many, many requests to teach in other cities. I don't regularly travel to teach because it doesn't make financial sense for me, and isn't the best use of my limited time. I can only comfortably teach 12-14 students at a time. And once I factor in travel time, lodging (I'm an introvert and am uncomfortable lodging with people I don't know), travel expenses, plus time spent away from my regular  art practice, I wouldn't make much money teaching outside the Bay Area. I'm happily teaching in Ventura because my family is close by, but I won't be doing an American teaching tour in the near future.
Which, I suppose, is a verbose way of encouraging you to take my class at Superbuzzy or Handcraft Studio School, or sign up for my e-course if you'd like to learn with me. I do love teaching, but there's only one of me and I only have so much time!