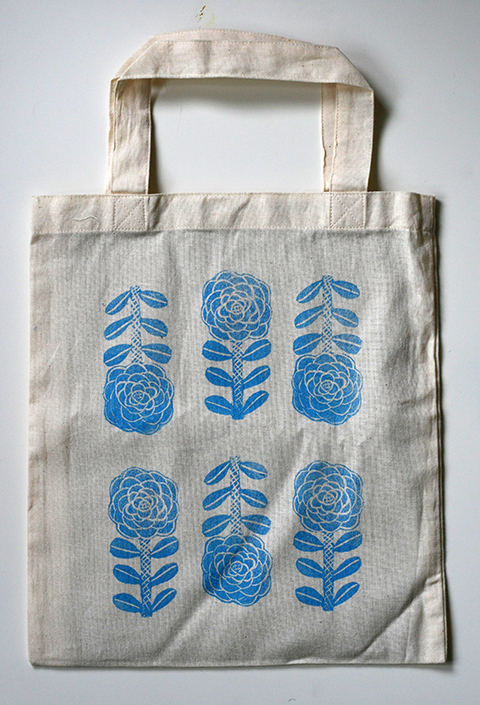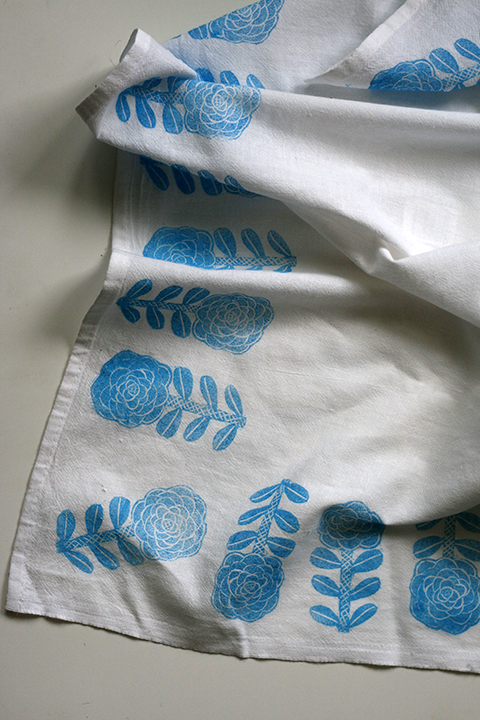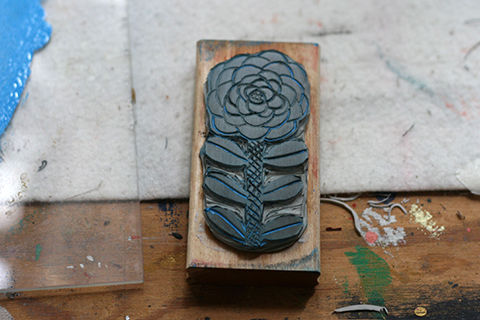 Week 46: One-color block print on cotton.
I printed this on two different types of fabric this week, and what a difference the fabric makes! One, a tea towel, was super-absorbent cotton, while the other, a cotton muslin bag, still had sizing on it. The tea towel absorbed all the ink so the print was a bit muddy, while the bag, with the sizing making it a bit more slick, allowed the print to sit on top of the fabric. You probably can't tell from the photos, but the print on the bag is quite crisp and sharp.
I'm practicing on different types of fabric, and on a larger scale, in preparation for next year's project. Intrigued? I'll announce the details of that project soon.
In the meantime, you can sign up for my mailing list, and get early registration info for my online block printing class (when it's ready).