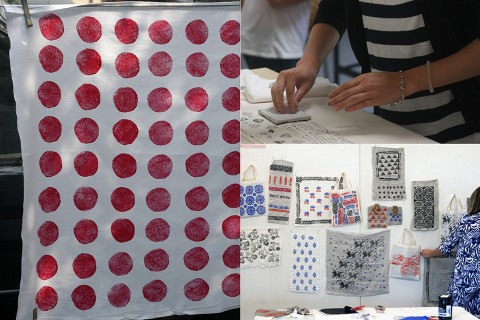 I'm regularly asked to teach block printing classes in other cities, but usually doing this just isn't feasible for me once I factor in airfare, housing, and income lost from taking time away from my consulting work. So I had an idea – what if I taught an online course?
So, I'm so excited to announce that I'm working on a block printing e-course that will launch in early 2015. I'm still working out the details, but if you'd like to be emailed as soon as registration for the course is live (and be eligible for early bird pricing), you can sign up here.
You probably have all kinds of questions: When will the class be? What materials will I need? Will this be a weekly course? Will you be around to answer individual questions? And all of that will be answered soon enough! All you need to do is sign up for the mailing list and I will notify you as soon as the class details are sorted out.