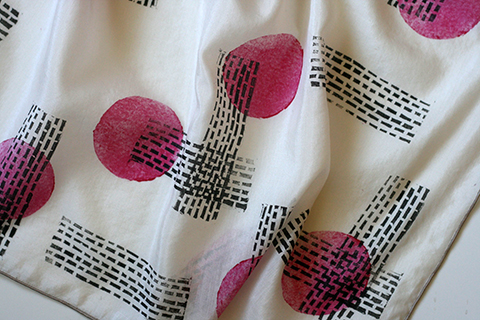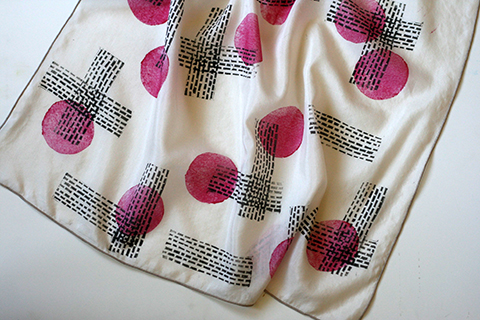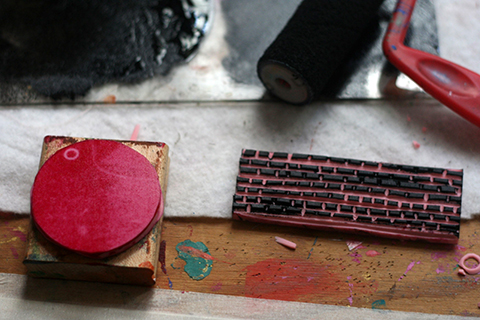 Week 43: Two-color block print on silk-cotton
I tried to mix things up this week, using Speedball's Speedy-Carve (instead of my regular Moo Carve or Soft-Kut) for the block, and printing on a gorgeous silk-cotton blend I've been saving for years. I also finished the edges of this scarf with my new serger. Yes, for the first time, I've actually printed something I can wear.
I'm now caught up with prints (yay!) and Week 44's print will come before the end of Week 44. I'm in the middle of holiday show prep, and I'm still doing a lot of consulting work, and I'm battling a cold, so things have been a bit hectic around here. Ah, the holidays, when those of us artists who count on sales in November and December for the bulk of our incomes fill every waking hour making.
I'll be announcing my January class schedule this week, so stay tuned!