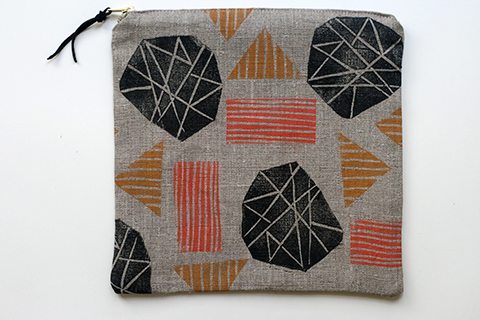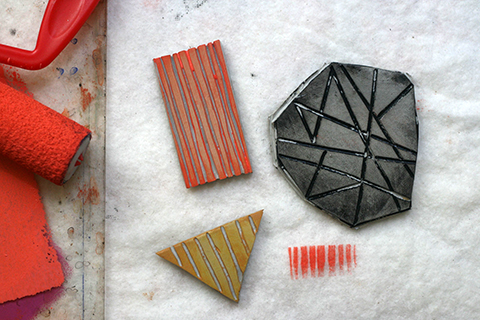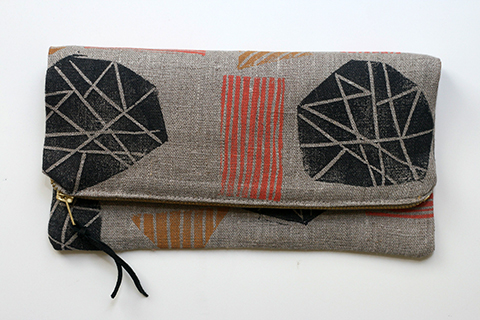 Week 26: Three-color block print on linen.
Well, here I am: halfway through this project (and the year). I had no real goals for my 52 Weeks of Printmaking project, except to print something different every week. The project didn't seem like a stretch when I started it – a week is plenty of time to put together something new, especially since I wasn't expecting to sell this work – but it has challenged me in other ways. Every week, it seems, I wait until the weekend to work on my print, which forces me to stop thinking and just start working. And, as any artist knows, being jolted into just doing something – anything – is both intimidating and liberating.
Being free to print whatever the heck I want, without having to think about how it will fit into a collection, or whether or not it will sell, has been a huge gift. And I've needed that kind of gift the past couple of months, when my non-art schedule has been so hectic that I haven't had much time to create. I'm pretty sure that, if I didn't have to sit down and work on this project every week, I wouldn't create anything new at all some weeks.
I think often about my direction. At almost 40, I have no clue where my art life is going, what I want to do in the long term. That scares me. Sometimes I think I'm supposed to have big life goals, but I've never been that person. I want to create. I want the time to create. I want to make enough money to support myself (and my dream ranch of rescue chihuahua mixes and pit bulls) through my art one day. Aren't those goals enough?
Yes, a post about a little bag I block printed in a few hours on a Sunday morning got really deep really quickly. I am grateful for this project, and for all the opportunities it opened up. I hope you'll stick around for the next 26 weeks of printmaking.