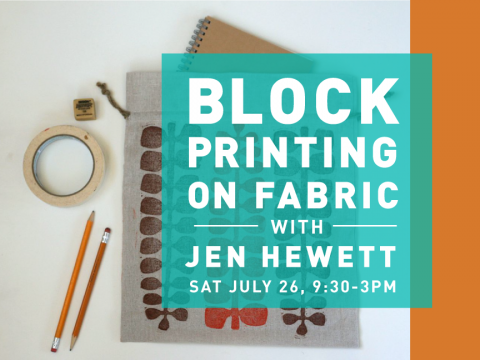 By popular request, I'll be teaching another block printing class this summer, at Handcraft Studio School in Emeryville on July 26th. This class is perfect for all of you who have been asking me to teach in the East Bay (hint, hint).
More details about the class are here. I've had so much fun teaching this class; here's what some of my students have to say:
"Thank you again for such an inspiring class.  We truly had the best time yesterday!" – Alexandra
"Thank you so much for your wonderful class today. So many of us got inspired and reconnected with our creative spirit. Looking forward to doing more block printing!" – Avril
I hope you'll join us! The classes tend to fill up quickly, so register early.