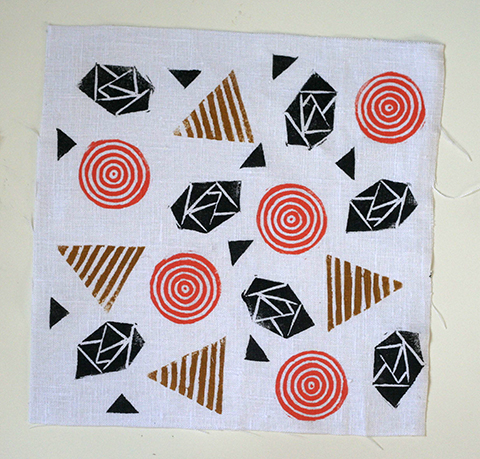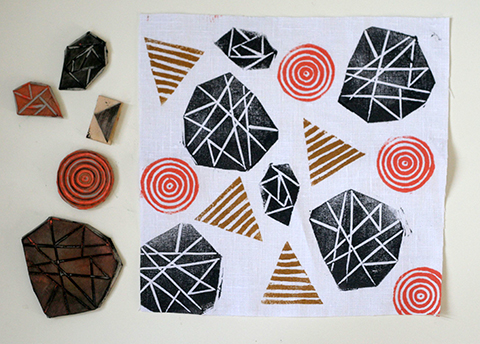 Week 28: three-color block prints on linen.
I couldn't decide between these two prints, so I'm giving you both. One actually includes a block from a previous week, so it only half counts. Yeah. I'm giving you 1.5 prints this week.
I'd fully intended to sew both of these into bags, but then I remembered the final game of the World Cup was on and being a huge soccer fan an opportunistic day drinker, I couldn't pass up the chance to watch the game in a sports bar at noon on a Sunday. Actually, with the World Cup over, my excuse for day drinking goes away for the next four years. Which is good. I'll have more time to print.
And, in case you missed it, I'm teaching a class at Handcraft Studio School at the end of the month. Won't you join me?