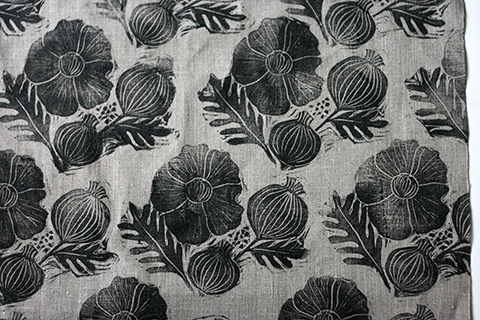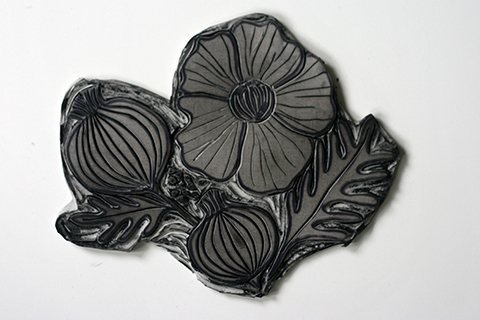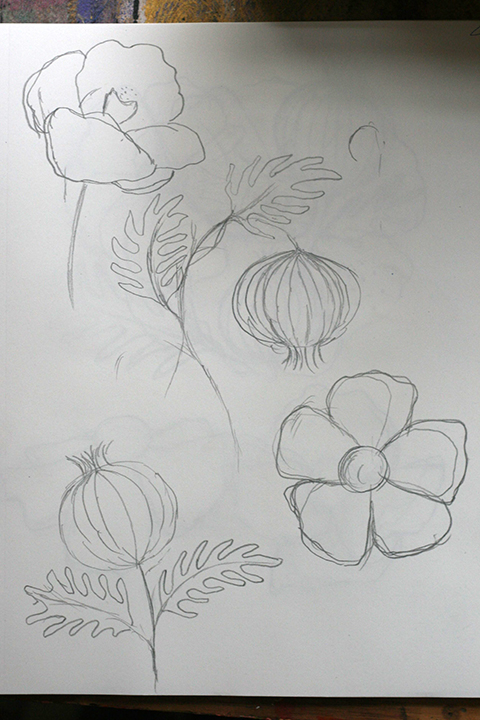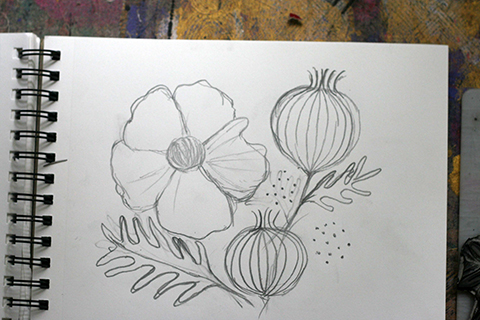 Week 29: One-color block print on linen.
Poppies! I originally wanted to print a poppy pod, but my sketches kept leading me to Matilija poppies (also known as "fried egg poppies"). And when your sketches lead you somewhere, you follow.
I should've taken a photo to show you how I got the repeat to line up perfectly, but I was so immersed in the process that I didn't think to interrupt it and get out my camera. If you come to my class on Saturday, I'll show you how.
I do love this print, and would like to print some bags or pillows or a runner with it (possibly in a different color way) soon. Of course, "soon" in my world usually means before the end of next year. But I'm just putting it out there. This will become something eventually.