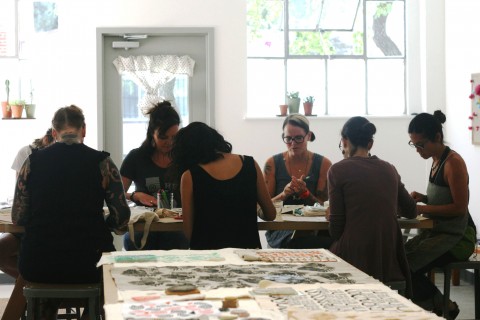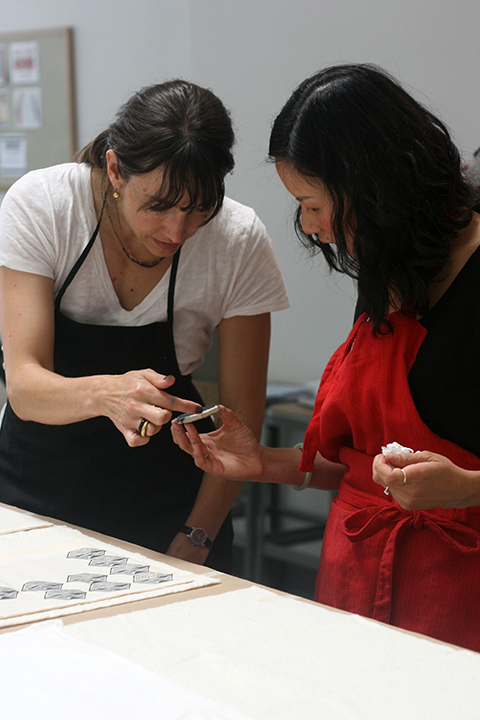 For a brief period when I was in high school, I wanted to become a teacher. A math teacher. At a Catholic school (I was a Catholic school girl myself). I had incredible teachers who made me love subjects like calculus and physics. I thought that I might follow their lead, and become the kind of person who inspires surly teenagers to take up subjects they'd previously found uninteresting.
Of course, I also wanted to be an artist. And a lawyer. Wearing a uniform every day meant that, instead of spending energy figuring out what to wear every day, I spent energy figuring out who I wanted to be.
The teaching bug bit me again a few months ago. I'd started block printing and sharing my work, and people started asking me if I'd teach them how. I said "yes," excited to get others, well, excited about printing.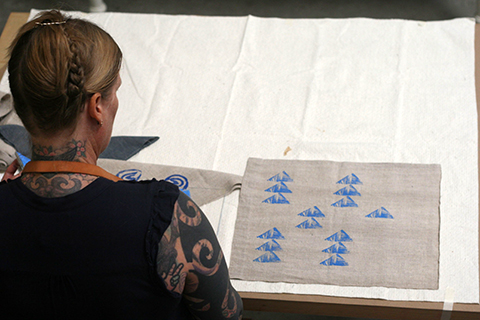 All of this is a long-winded way of saying that I've loved teaching. This past weekend, I spent a Saturday afternoon at the beautiful Handcraft Studio School with seven women, who learned to carve and print and carve some more. It was so fun that I had to make people break for lunch.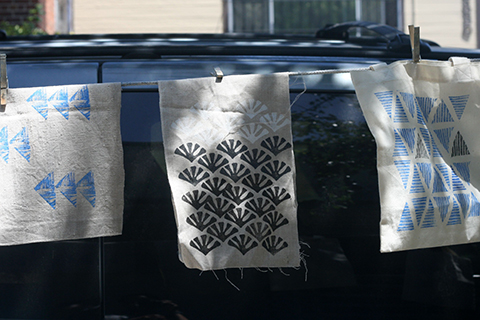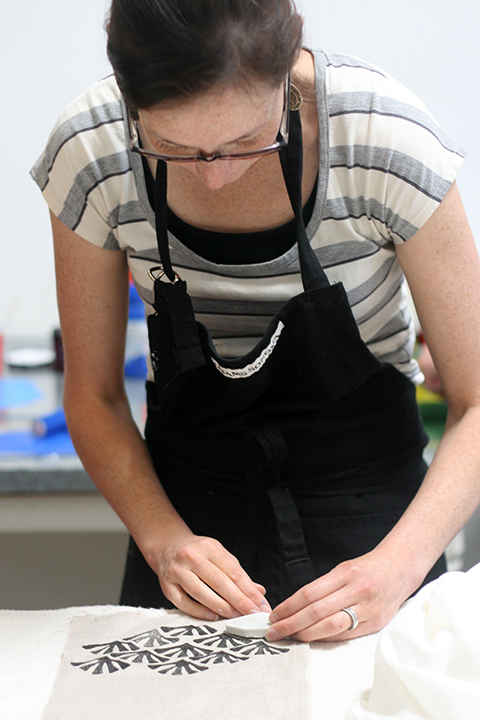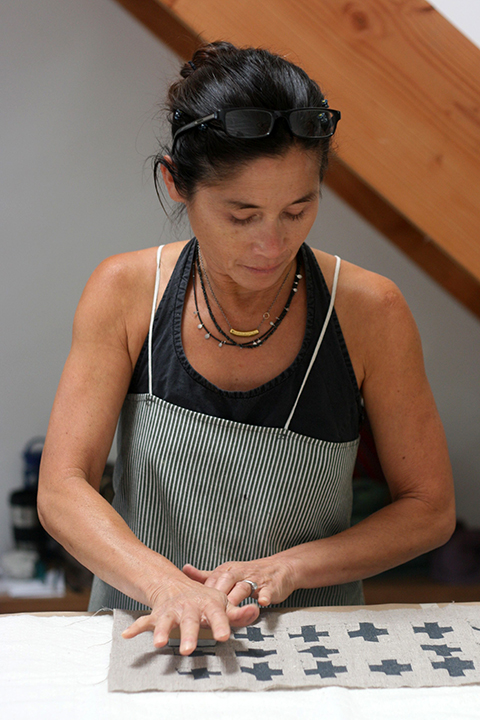 You may recognize a couple of these faces from the interwebs. My friends Lisa (who wrote a recap of the class here) and Rae took the class. Disclaimer: taking my class won't make your work look as crisp and professional as Lisa's and Rae's.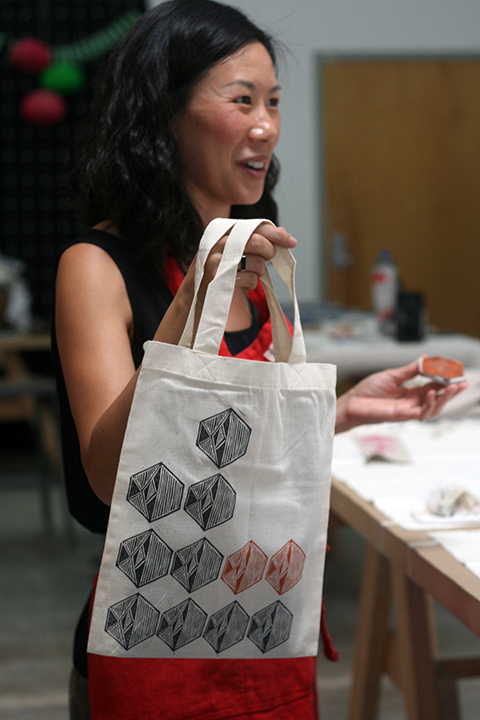 Danielle's print, above, is one of my favorites from all of the classes I've taught. It's really detailed for a first-time printer, and her use of color and repeats is just outstanding. I hope she continues to print.
I hope all my students continue to print. Almost all of them have told me just how addictive the craft is; I mean, they're preaching to the choir, but I get it.
I'm teaching two more classes in the Bay Area this fall – one more at Handcraft Studio School on September 6th, and another at Yonder Shop on September 13th (registration will open for that soon). Join me!
p.s. Once again, I'm behind on my print for this week. I'll get that up by next week!