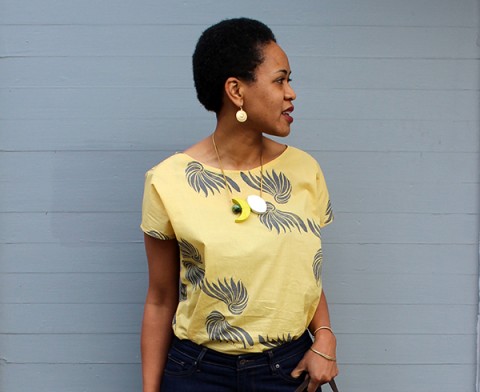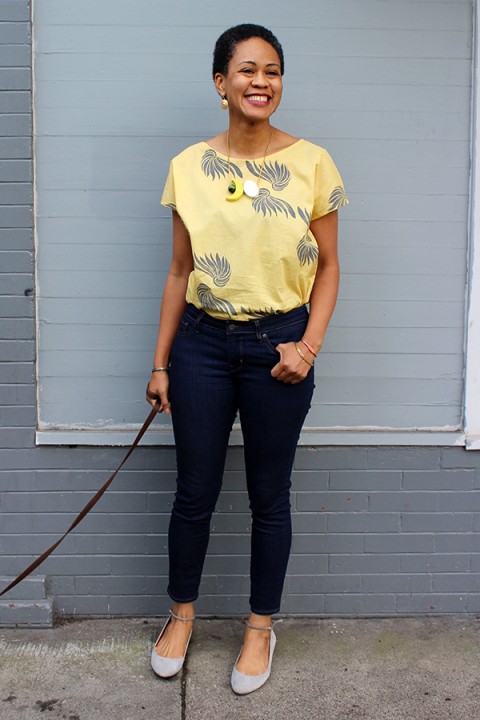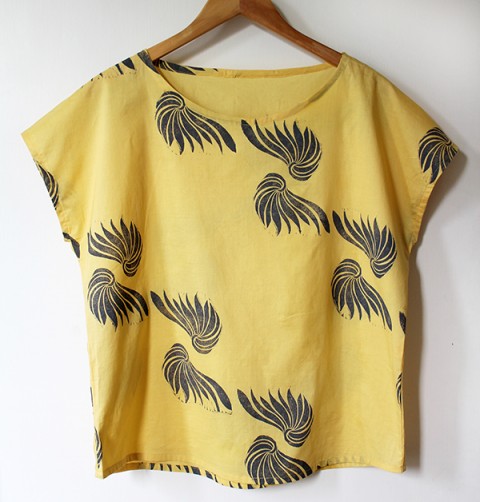 December
One-color block print on cotton lawn.
Garment pattern: Self-drafted
Fabric: Robert Kaufman Cambridge Lawn
Ink: Permaset Aqua and Blick
This garment is a bit of a cheat, because I re-used a block from October, printing it in a slightly different direction, and then I sewed the fabric into the simplest garment – an unstructured, sleeveless blouse – possible. I figure I'm allowed one cheat; this project has been a very time- and labor-intensive one. In any case, I love the way this turned out and am wearing it right now.
I honestly didn't think that I'd get all twelve garments done; I've been slammed since October, and making time for this project, on top of everything else I've been working on, has been tough. But I did it! I'll share the final garment, as well as my thoughts on this project, in a few hours.
Oh, and Happy New Year! I wish you a 2016 filled with color and pattern and light.