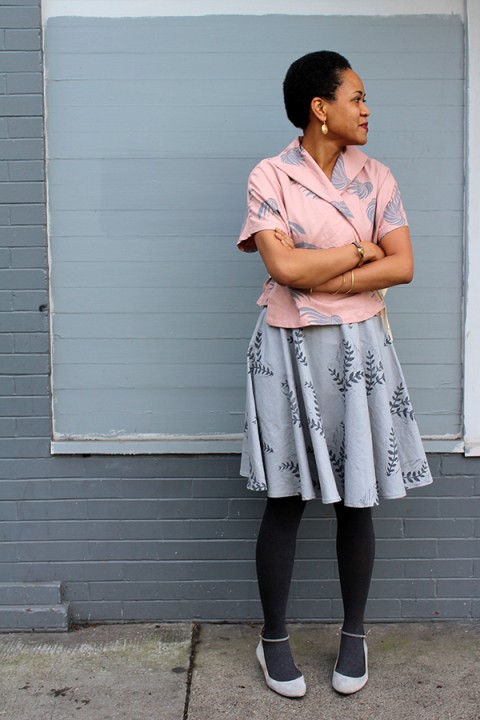 December
One-color block print on a linen-cotton blend.
Garment pattern: Christine Haynes' Anya Skirt
Fabric: Robert Kaufman's Essex
For a long time, my bio said that I spent my free time trying to "sew the perfect circle skirt," but I've since removed that because I'VE FINALLY SEWN THE PERFECT CIRCLE SKIRT! Or, rather, I've found the perfect circle skirt pattern, Christine Haynes' Anya Skirt.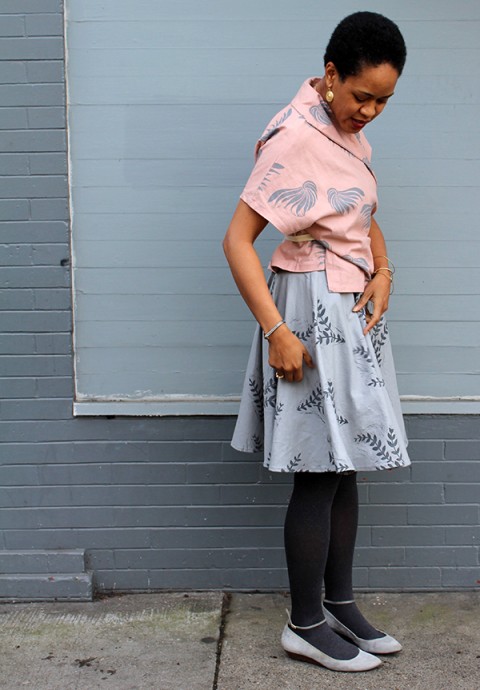 The pattern is really simple, and Christine's instructions are so clear and easy to follow (I FINALLY successfully sewed an invisible zipper, thanks to Christine). However, one of the caveats of this pattern is, that because of the way the fabric is cut – perpendicular, rather than parallel, to the selvage – it's not suitable for directional prints. But I persisted, and designed a print that works with the drape of the pattern.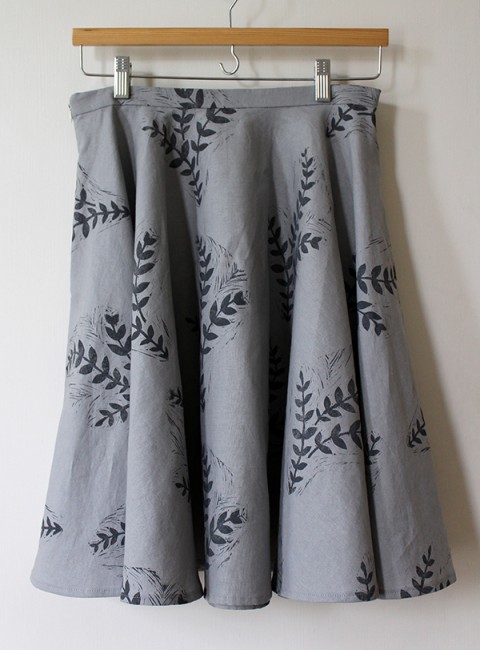 First, I created a design that had a lot of movement in it, almost mimicking the drape of the fabric. Then I printed my design perpendicular to the selvage, again, so the drape and print work together. The result is a culmination of all that I've learned in this project – not just printing and sewing skills, but also a real understanding of how drape and design must work with each other when designing fashion fabric. Although a simple pattern with a one-color print, the work and planning that went into this skirt make it the perfect garment to end this project with.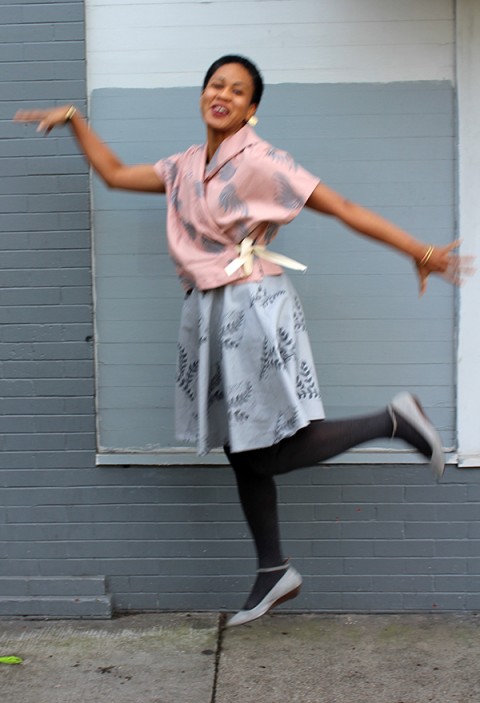 This is my final Print, Pattern, Sew: 2015 garment. A lot of people have asked me what my 2016 project will be. While I have plans to teach more, write, work on licensing, travel, and further develop my fine art practice, I don't have a regular (i.e. weekly or monthly) 2016 project. Honestly, I'm thrilled to be taking a year (or more) off from these big projects. I learned a lot from Print, Pattern, Sew, but it was an incredibly time- and labor-intensive project; I'm ready to put hours and effort into something else.
That said, I do have a lot planned for this year, so I hope you'll continue to follow along!