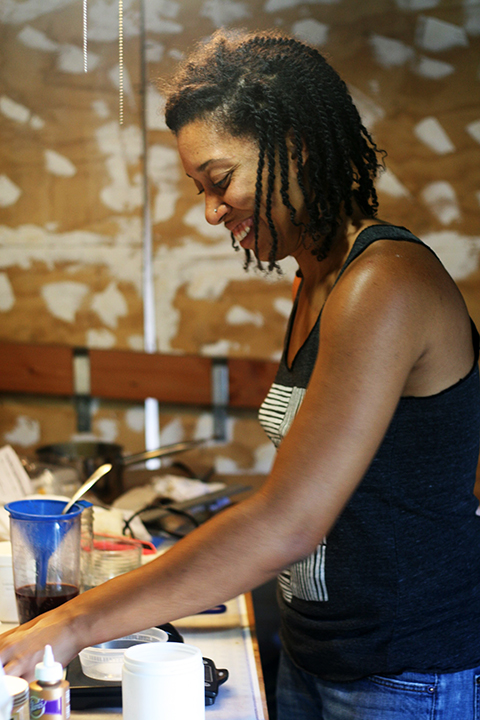 This is my friend Kenya. Kenya makes beautiful textiles using natural dyes, having studied the craft in Ghana and Oaxaca, Mexico. We met through the craft show/Instagram/mutual friend circuit (those of you who are artists know how that happens).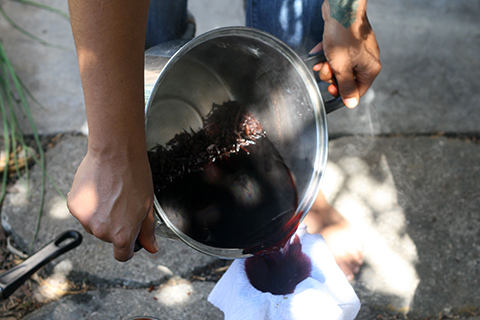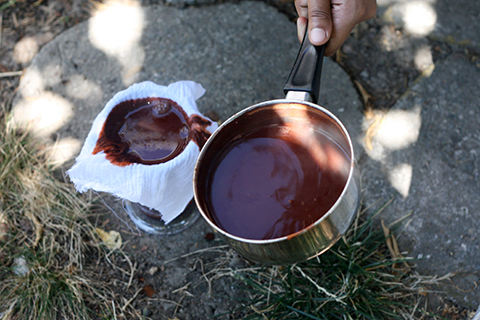 Over coffee one day, Kenya mentioned that we could make printmaking ink out of natural dye. I was intrigued, but, given the amount of time it already takes for me to produce one screenprinted bag, I'm much more of a buy-a-jar-of-ink-from-Blick kind of girl. But then she invited me to her house, fed me sausages and potato salad, and patiently explained her process. And then we experimented using the ink she'd made on different fabrics and with different types of printing blocks. Or, rather, she experimented, while I picked roses and figs and pears from her garden.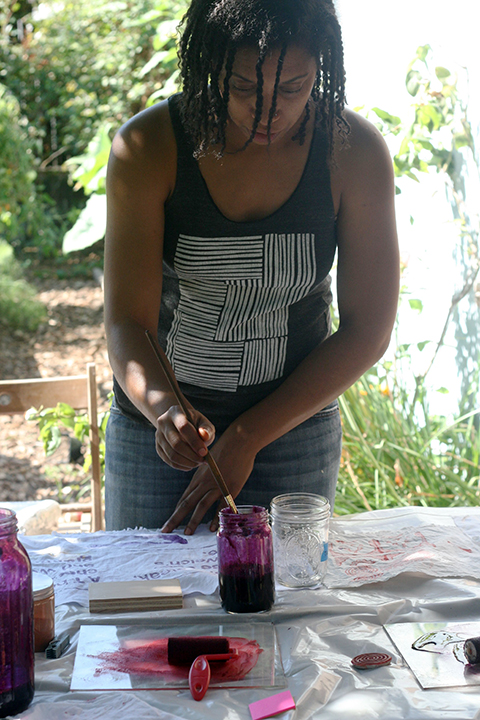 That's not entirely true. I did work with the ink, but none of them worked well with the blocks I normally use. So my goal this week is to spend some time with the three jars of ink made from cochineal, Brazil wood, and another tree whose name I constantly forget, and figure out a print medium that will showcase the gorgeousness of these inks.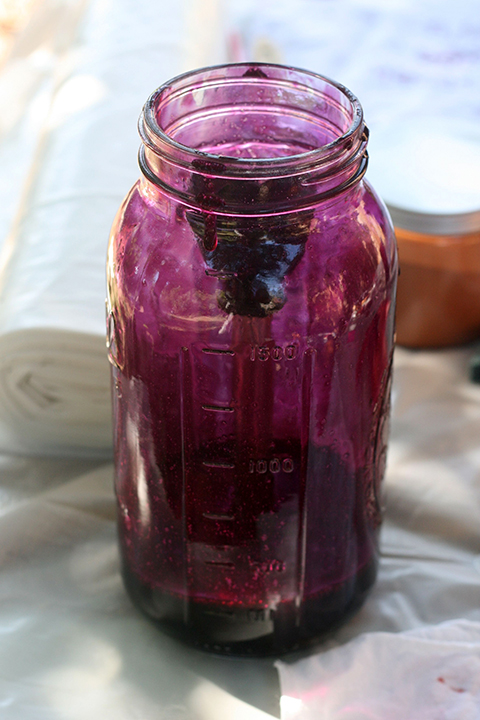 A collaboration is in the works. You know, when we both have time (like me, Kenya has contract work that keeps her busy, in addition to her creative work). But this whole natural dye thing is incredibly addictive. I can't wait to show you what I make with it. Unless it's fugly. Then I'll just keep it to myself.