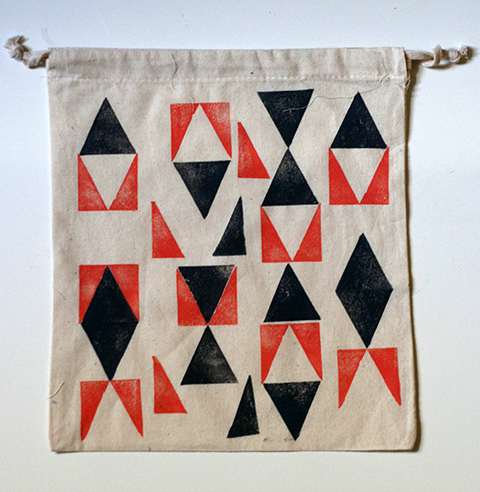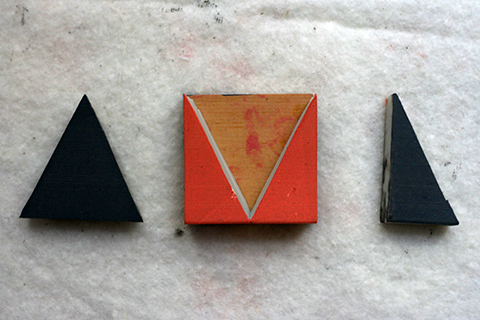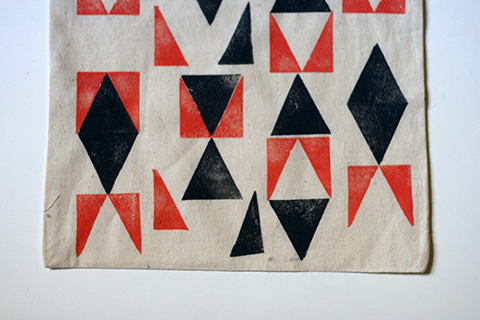 Week 36: Two-color block print on cotton muslin.
Have you ever created something that you swear you've seen somewhere else before? I was convinced that this print was unintentionally cribbed from an Alexander Girard for Herman Miller fabric, but I can't find anything similar. It does look a bit like the Herman Miller logo, though. So, who knows where this image really came from.
I just taught my second-to-last (penultimate!) block printing class of the year. If you'd like to be a part of my next class, it will be at Yonder Shop on September 13th. Join us! There are two spaces left.
Also, I've been receiving a lot of questions about my process, materials, etc. I don't have time to answer them all individually, so I'm working on a (fun) solution that will hopefully answer everyone's questions. But that won't come until 2015, because I am busy gearing up for the holidays right now. Please bear with me. I'm just one person who prints, sews, teaches, and works a regular-ish job!