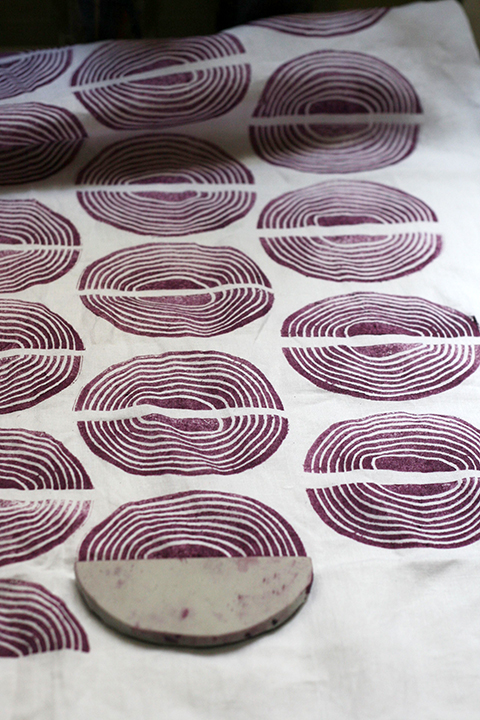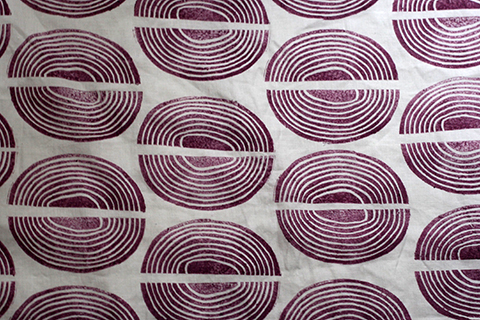 Remember last week, when I wrote about my friend Kenya, and the natural ink she was experimenting with? Well, she tweaked her recipe a bit (a lot), and brought me two jars of the most beautiful, delicious-smelling cochineal ink. She said something about clove oil preserving the ink, so the ink did smell a bit like (the good parts of) my freshman year in college.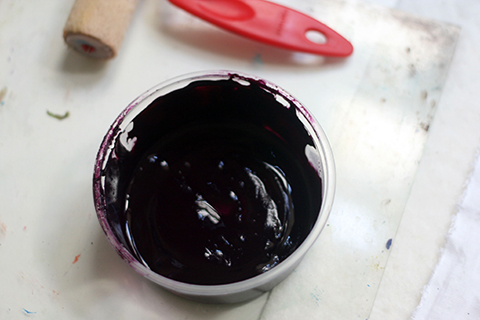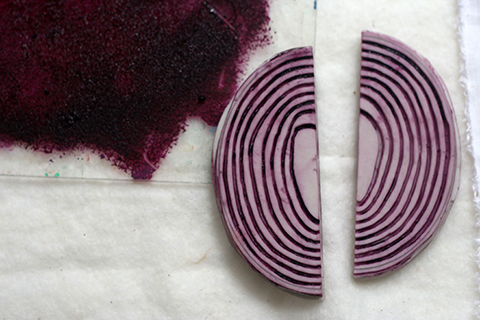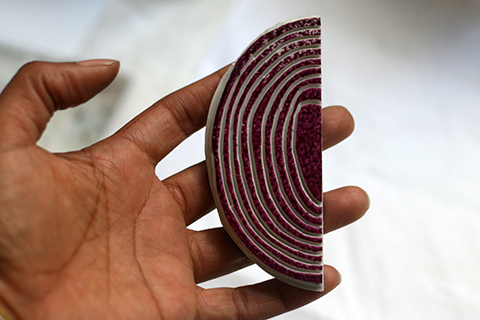 We tried it out on one of my more detailed blocks. It worked. And yesterday, I carved a new block, inspired by my friend Linda's work in Saturday's block printing class.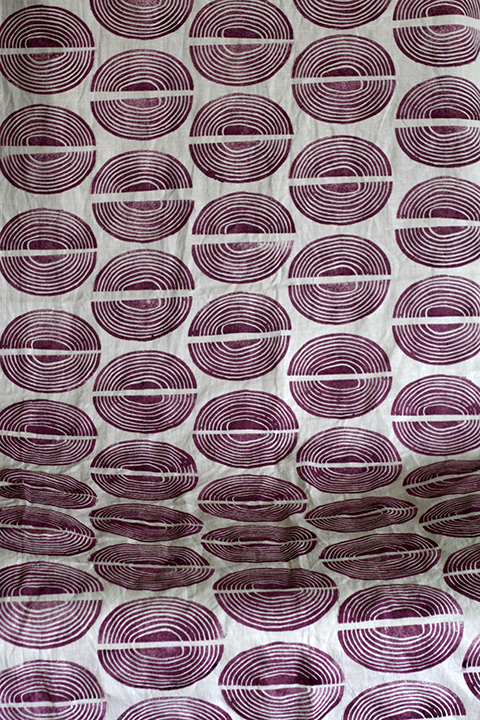 Here's the result, printed on a length of mordanted linen (another gift from Kenya). I love the way the ink looks; it's a bit more translucent than the ink I normally use, and in a rich purple that I've never been able to mix using commercial ink. There are still quirks to using this ink, which I think we'll work out as we experiment more. But it's been so much fun to try something different.
Printing by hand is already such a labor-intensive process; you may ask why you'd add making your own ink onto it? There's something really special about having my hand in the process of making my tools and materials. I've long admired Folk Fibers' quilts, whose fabrics are hand-dyed by the artist, Maura. Add the process of piecing and quilting on top of that, and you have have something that's almost as handmade as you can get.
I don't know how often I'll use natural ink in my everyday work. I do love the range of colors I can get commercially, and how easy it is to mix them into custom colors. But I like the messy, almost-meditative process of using an ink that isn't perfect, that has personality and quirks. I think I'll be experimenting more.