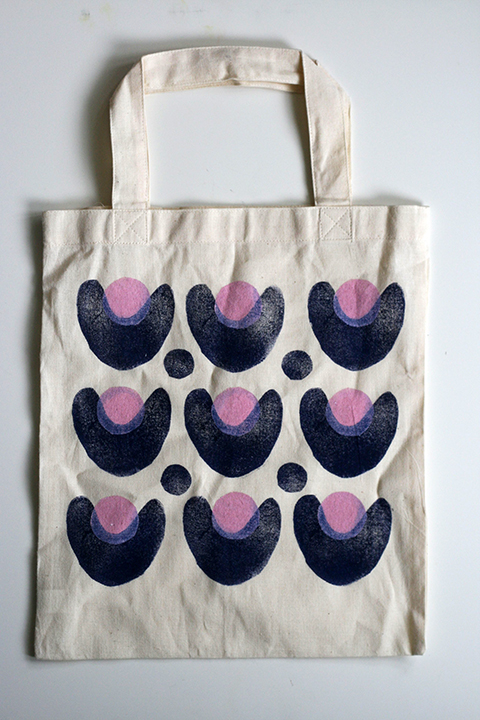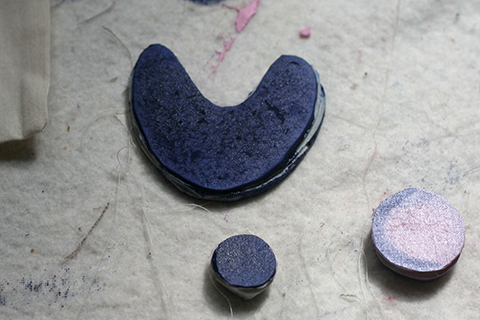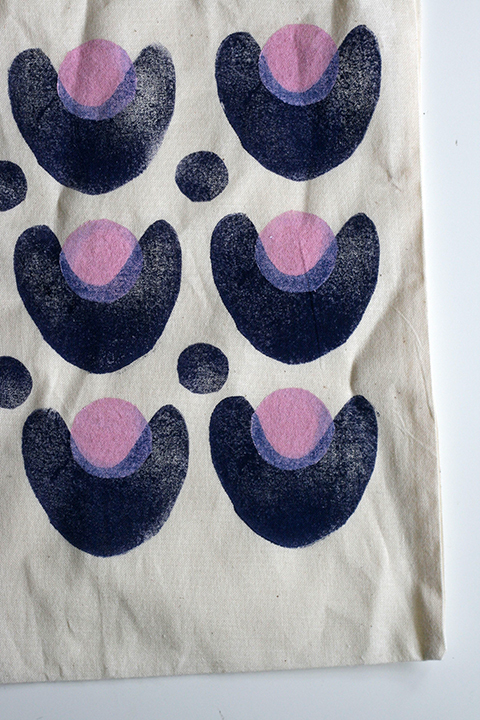 Week 39: Two-color block print on cotton muslin
I'm in full holiday production mode over here. After some setbacks with my new collection, I've decided to scrap it and start all over again. Well, not completely over. I went through my sketchbooks and found a few layouts I liked a lot, but that hadn't fit with the direction I'd thought I was going in. After a little bit of tweaking, they look great, and I'll have them ready by mid-October.
I didn't want to print them right away – after the disappointment of the last batch, I didn't want these to be the bad rebound prints. Instead, I printed fabric for my Bunch of Squares bag because they may be getting some press in an actual print magazine. It was nothing I'd solicited or planned for, so it's still all a bit of a surprise (and a bit still up in the air, too). Anyway. I'll let you know as soon as I know anything, which probably won't be until the magazine comes out and I've had a chance to leaf through all the pages. It's funny how these things happen.
I've been reading some fantastic, new-to-me blogs lately, and they've inspired me to get back to blogging. I'd like to write about work ethic, and luck, and frustration, and beauty. But all of this requires time, and free time is scarce these days. So I say I'll get to this next year, on top of the three projects I already have lined up for 2015. But in my life, saying I'm going to do something means that it will magically, somehow get done. And I'm saying it here.
Happy Monday. Enjoy the last 13 (!) weeks of the year.