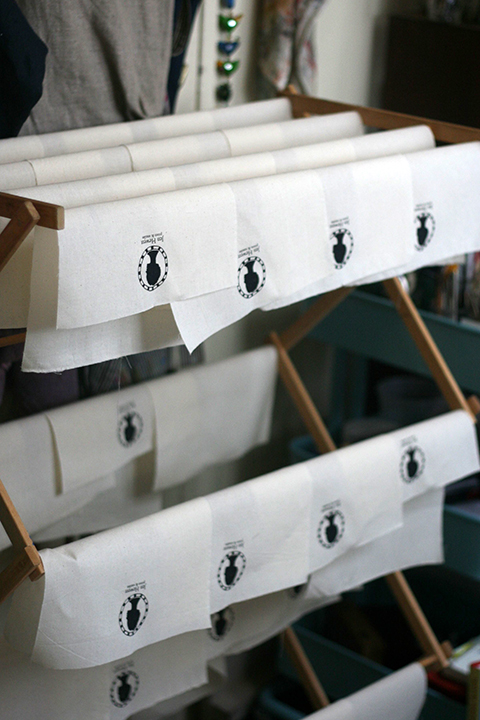 A couple of weeks ago, I paid off my 2013 California State taxes. I was on an installment plan, paying monthly, but I'd gotten a nice chunk of money from teaching a private class. Since I'd already paid all my other bills for the month, I figured I'd write a check to the state.
I mentioned this to a friend, and she said "Isn't it great that you're using money from doing something you really love to pay that off?"
Oh, duh. I hadn't thought about that.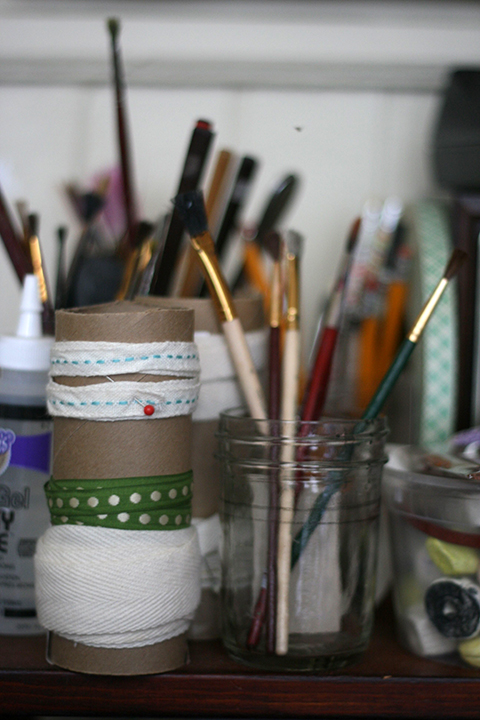 In the past few months, I've supplemented my consulting income with money from teaching and from my limited-edition projects with Fringe. That has smoothed over the months (i.e. January – September) when I'm not selling a lot of art. For a few months, I've been pleasantly surprised when that money has allowed me to pay a bit extra on my credit card bills, or – amazingly – funded a short vacation. It's happened without me really noticing.
And I'd teach throughout the entire year if I didn't have to prep for holiday sales. Last year, I was caught off guard by a sudden spike in sales for Christmas. This year, I've vowed to get a bit ahead of the crunch.
So I've been printing. A lot. I spent the weekend starting to build up my inventory, and I realized something I've subconsciously known for a long time: I'm outgrowing my tiny studio. My drying racks have migrated from my studio to the kitchen and hallway; I cut fabric on the kitchen floor because my studio can't fit a table wide enough for a 60″ wide bolt of fabric. This is all fine as long as my roommate is out of town, but it's definitely not a long term solution.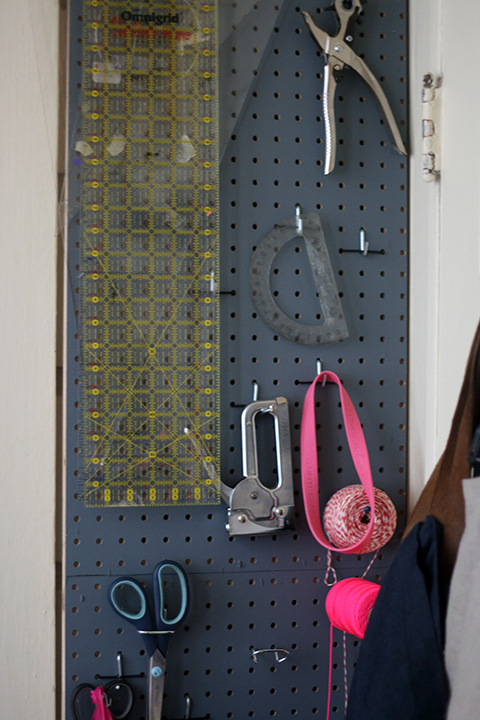 I've thought a number of times about getting a separate studio, but then I think about the bills I'm trying to pay down, and the taxes I'm trying to get caught up on. Another solution is to pay to use the shared studio space in the Big Studio (which I've occasionally done). It's not a bad option, but I'd have to do my printing during week days, which would make me less accessible to my consulting clients…who pay the bulk of my bills.
So, for now, I'm stuck in a sort of limbo. I have a very functional room that doesn't cost me anything extra. I think I can make it work for another year. But, oh, I'd love to have more space, where I could occasionally teach classes, and maybe even put in a second (or third!) table. I'll save some money, pay down some more bills, and generally make it work. I'll get creative.
Because getting creative is what we artists do.