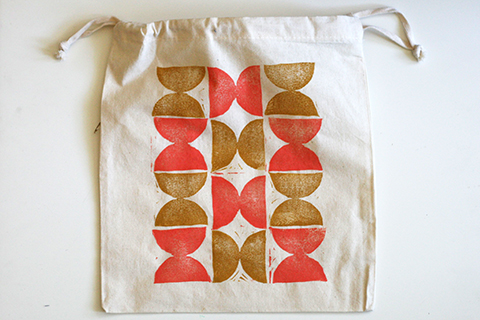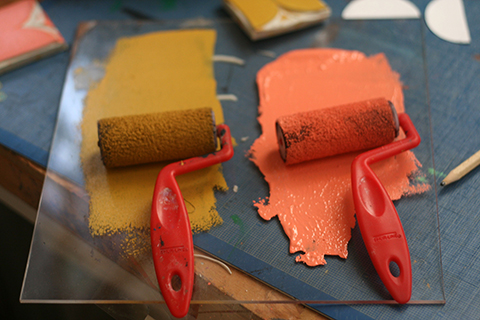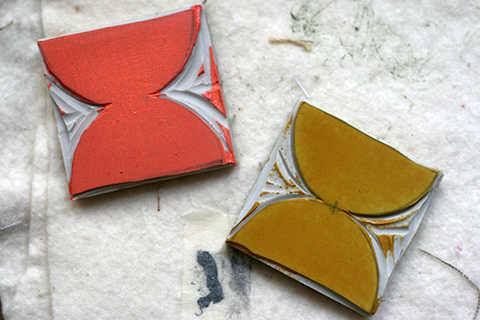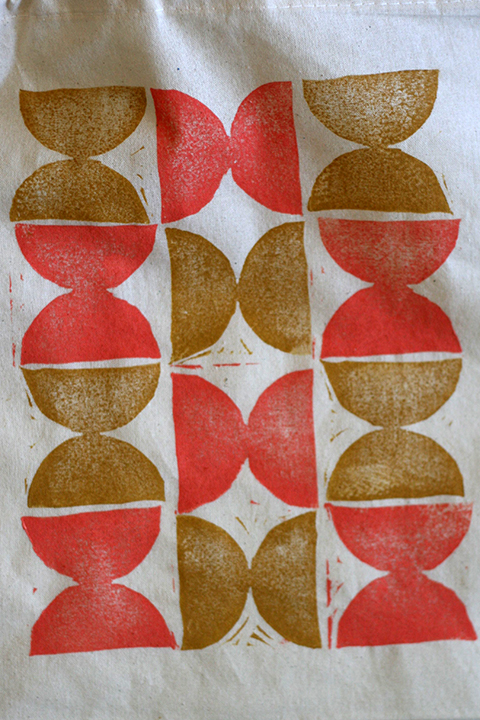 Week 34: Two-color block print on cotton muslin.
It seems I can't get enough of the salmon-ochre color combination, or of circles (for example, last week's print). But since this is my project, I can do whatever I want. So I do.
These are the exact same inks I used last week, but they look completely different when used for block printing, rather than screenprinting. I like the texture; block printing shows much more of a "hand."
Just a reminder – I have two more block printing classes scheduled for this year. More information is here.
Happy Monday!