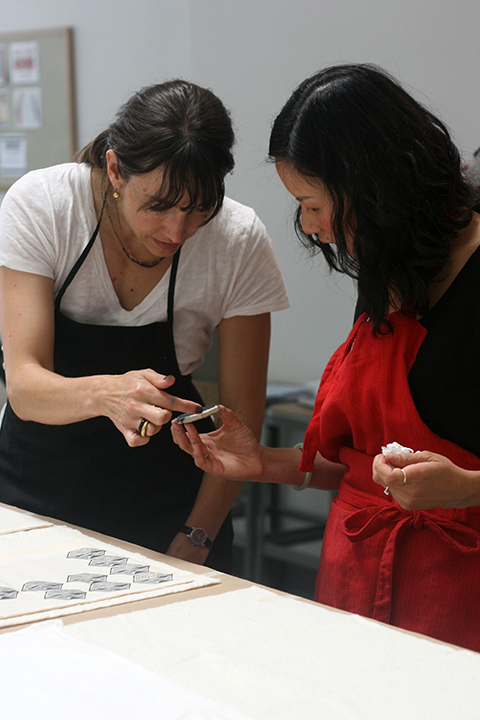 I'm teaching two more classes in the Bay Area this year, before taking a break so I can focus on holiday sales and shows. My last two Bay Area classes for 2014 are:
Handcraft Studio School in Emeryville, September 6th (register here)
Yonder Shop in Pacifica, September 13th (register here)
Are you on the fence about taking a class? You can read my friend Lisa's writeup of the class she took with me here. Synopsis: she had a great time.
Some other updates:
I'm in the middle of printing my next batch of limited-edition project bags for Fringe Supply Co. They'll be available for purchase on Fringe on August 29th.
My Winter collection will launch at the beginning of October (if not sooner), and it looks great! In addition to new clutches, I'll also have a small selection of pillows.
I'm participating in West Coast Craft in December. Have you seen the list of vendors? I'm so excited to be a part of this show again.
That's it – back to printing! I wish you all a good weekend.