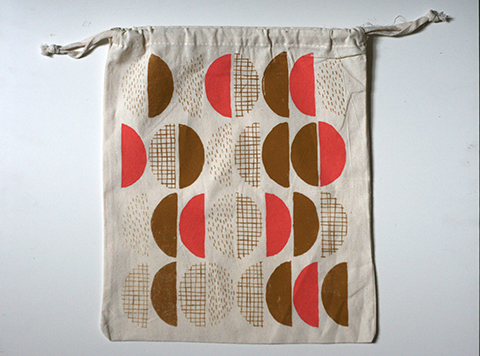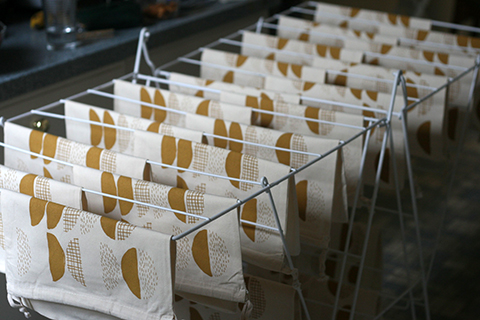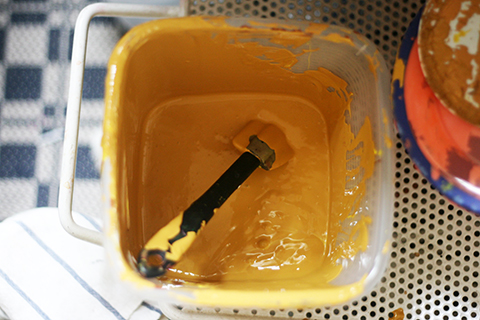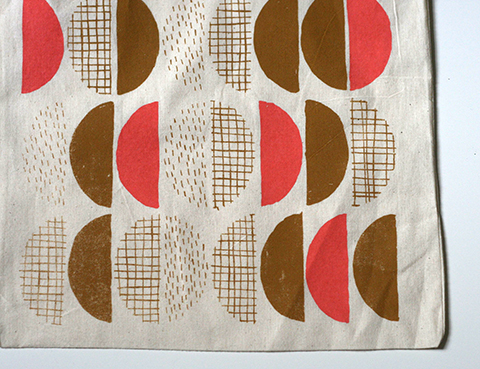 Week 33: Two-color screenprint on cotton.
This quarter's limited-edition project bag for Fringe Supply Co. may be one of my favorite designs ever. It's definitely in the top five. The process for designing these bags is a bit different from my normal process. Because of the price point of the bags ($12 retail!) I have to design something that's fairly easy to screenprint: only two colors, and doesn't require precise registration. The design and color have to work well with my previous bags for Fringe, since we're releasing them as collectible, limited-edition pieces.
These bags, which are a roomy 12×14″, will be available on Friday, August 29th through Fringe Supply Co. I've printed 150 this time around (although 56 of them were pre-ordered last quarter), so be sure to purchase yours before they're all gone! We sold out in three days last quarter.
You can join Fringe's mailing list here, if you'd like notice as soon as the bag is available.
Happy Monday!