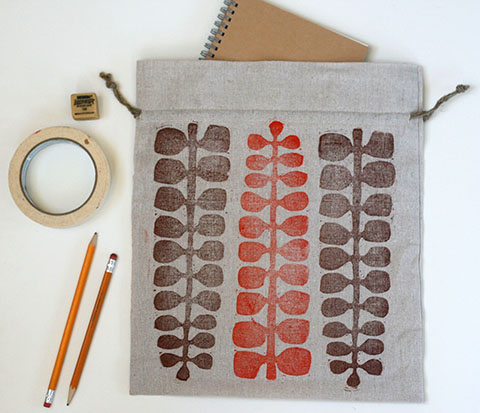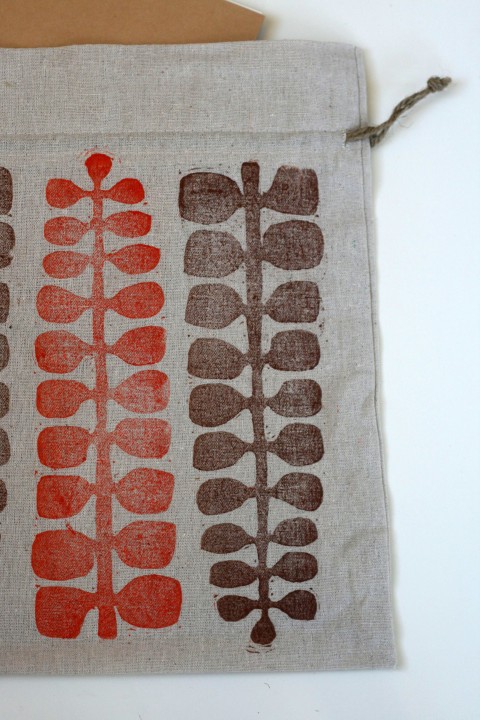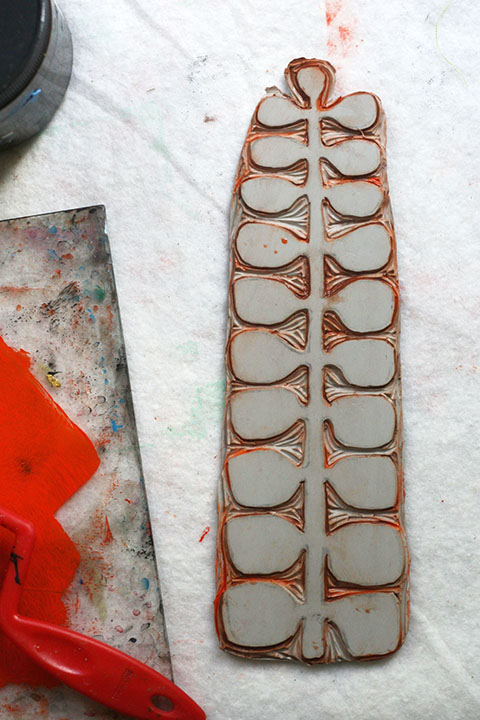 Week 24: Two-color block print on linen.
This isn't a color combination I think I've ever used, but I'm feeling very 1970s this week. The 70s were in when I was in high school in the early 90s, and I loved dressing up in my mom's old clothes from that era (and listening to the "Saturday Night Fever" soundtrack). I think that horrified her. In LA last week, I noticed so many girls wearing the rayon jumpers and clunky sandals from my college years. I guess that means I'm officially middle-aged, but at least I refrained from telling any of them "I had that exact same outfit when I was your age."
And now I'm all caught up on prints. Week 25's print will be posted on Monday. Yay!