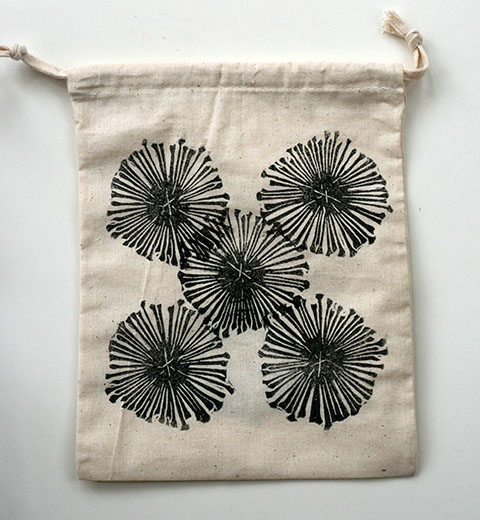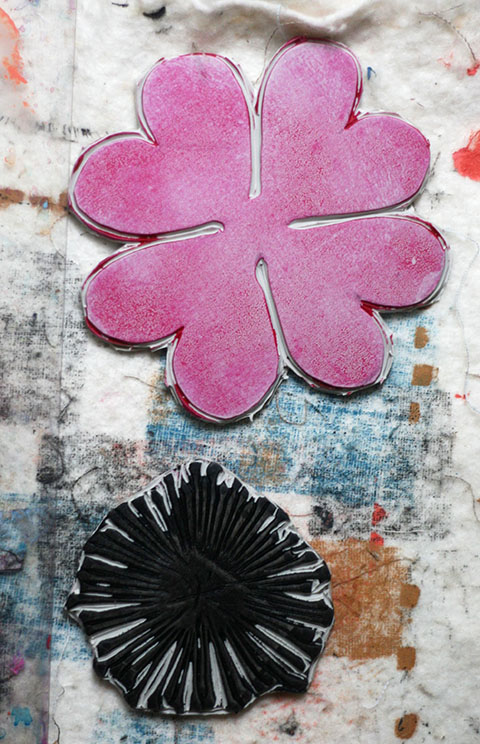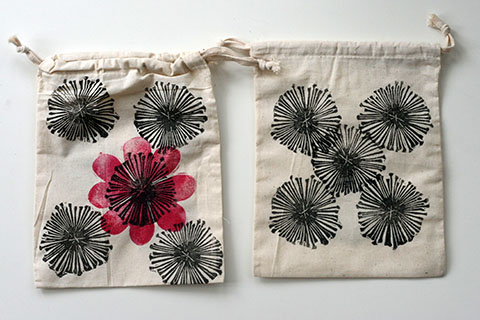 Week 25: Two-color block print on cotton muslin.
I forgot to take a photo of the block for this before it got too dark, so no pictures of the block for now. (Thank goodness for early morning summer light!) I was rushing to print this bag yesterday, then heat set it, so I could fill it with gifts for a friend's birthday. Yes, I'm last-minute, as always.
Does anyone else feel that time speeds up the older they get? This year has been a blur so far. But perhaps that means it's been a good year (it has).