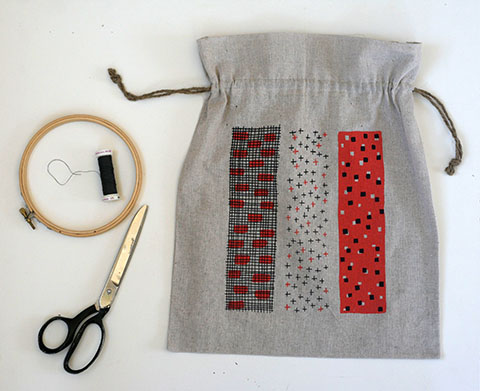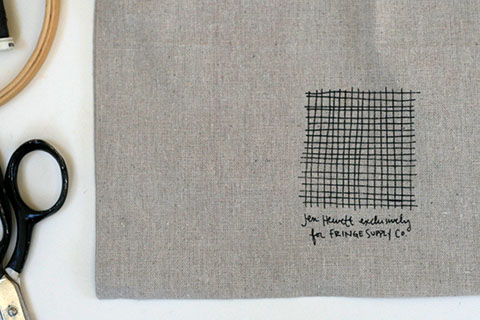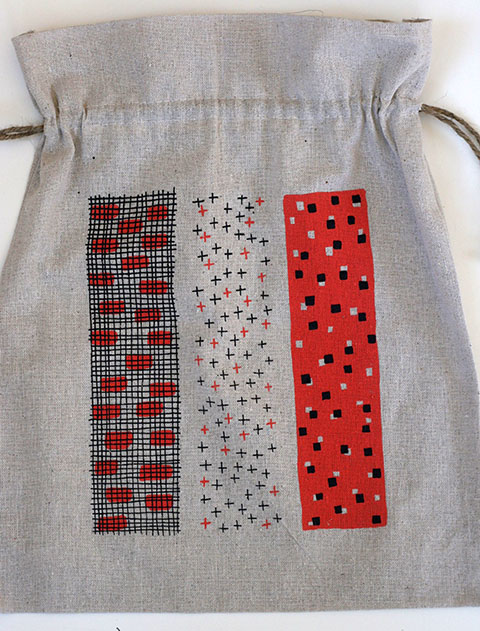 Week 21: Two-color screenprint on linen.
Eight weeks ago, I printed a bag that Karen of Fringe Supply Co. saw, and that turned into an order for 32 bags – all of which sold out in five hours. We thought we might be onto something – I don't know how to knit, and and I have no clue what supplies knitters buy, but it seems I know how to design and print things that appeal to knitters, and Karen knows how to sell to knitters. Over Mexican food, we decided I'd make a different limited-edition linen project bag exclusively for Fringe each quarter and she'd sell it.
There was a lot of back-and-forth over the final colors of this bag. I'll spare you the details, but they involved late-night printing of prototypes, emailing photos, and a quick dash to Berkeley. And that was before I even started printing all 100-ish bags in my tiny studio (and then drying them in my kitchen, my hallway, my dining room).
Here's the result of all of that work.  The bags will not be available in Fringe's shop until Friday morning (I know, I'm a tease). If you want one of these bags, you'll have to grab one as quickly as you can on Friday. I don't think these will last long!