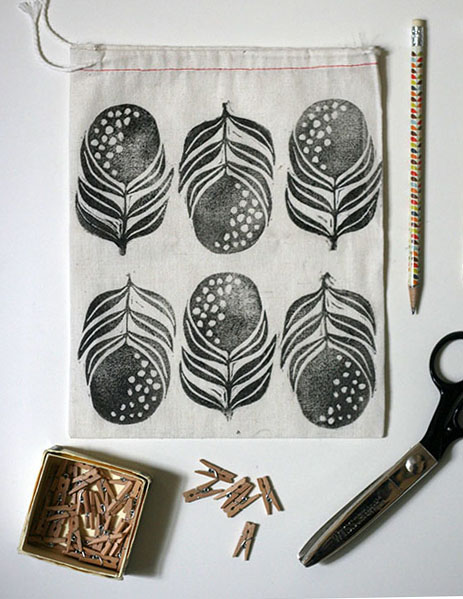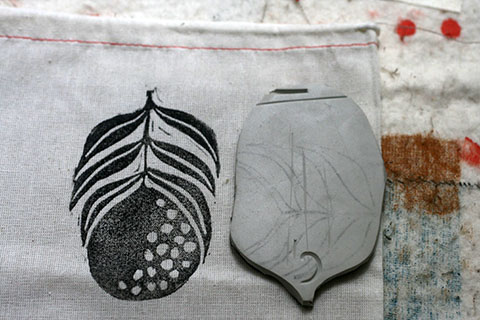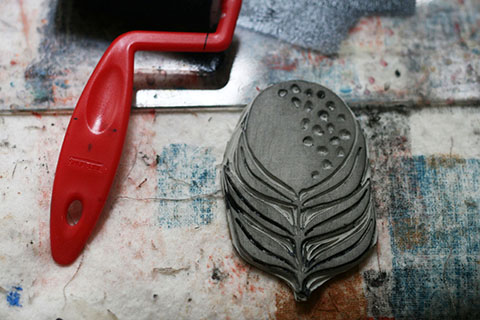 Week 22: Block print on a muslin bag.
My parents' 40th wedding anniversary was this past weekend, so I went to LA to join my brother in celebrating them. In the flurry of activity before I left, I forgot to work on this week's print. However, I packed my carving tools (my dad had asked for a demonstration), and did a quick carve on my parents' living room couch.
I didn't mount the block on wood this time, because I wanted to (1) see how well it would print without the wood, and (2) because I wanted to work on a quick repeat pattern, and needed to see the borders while I printed. I prefer using wood or plexi; perhaps I'll find plexi next time I want to create a repeat pattern.
This print is similar to something I created in the early weeks of this project. And, yes, it's vaguely Orla Kiely-esque. But, once again, this goes to show that sometimes the simplest shapes have the biggest impact.
My Makeshift class was fantastic (unfortunately, my photos from that evening are blurry), my class at Yonder this weekend is sold out, and I'm teaching a private class for a corporate design team in the next couple of weeks. I guess you guys like block printing! I'm hoping to teach a couple more classes this summer.
And if you were on the fence about buying last week's project, there are only 20 bags left! You can buy yours here. Once they're gone, they are gone.