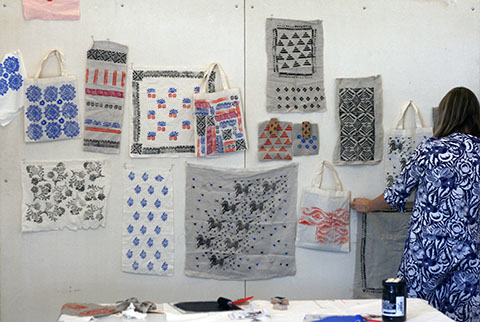 The day of my first block printing class at Makeshift, I received an email from the Senior Textile Designer at Old Navy – would I be interested in teaching block printing to the textile team?
Would I?
Okay, I do admit that I was a little bit intimidated. I'm not formally trained – I taught myself block printing, and don't consider myself an expert – and occasionally (not often) feel like an impostor because I don't have an art school degree. But I do things anyway. And I was going to teach this class, nerves and all.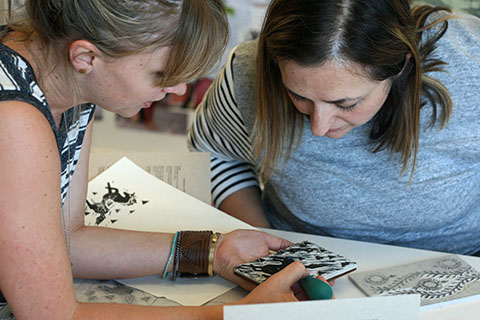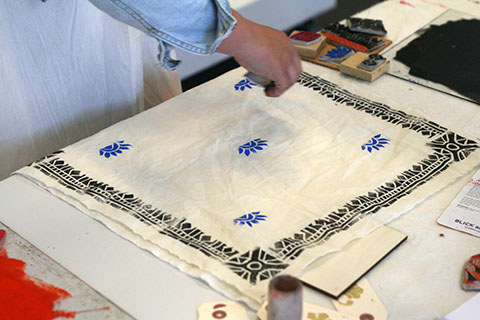 So I taught – gently, working with people one on one. The team carved, then printed. They, naturally, did really great work. It's fun to coax people, to push them to add elements, or to get them to work with the medium (instead of against it), or to think about how to build an interesting repeat pattern. And, at the end of the session, we were all really proud of the work we'd done.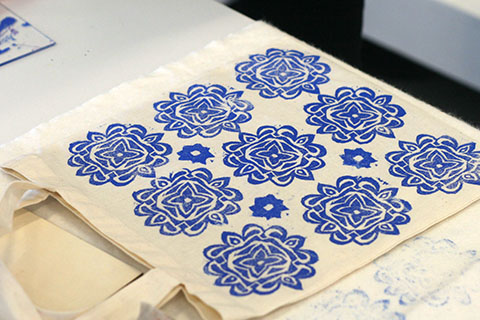 There are lots of photos after the jump. You'll definitely want to check them out.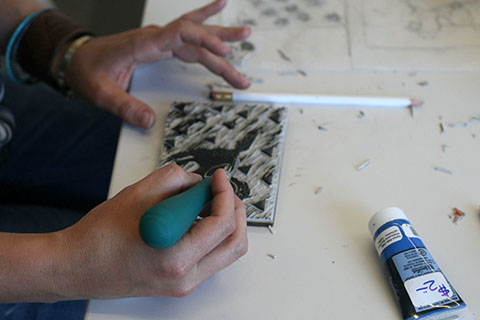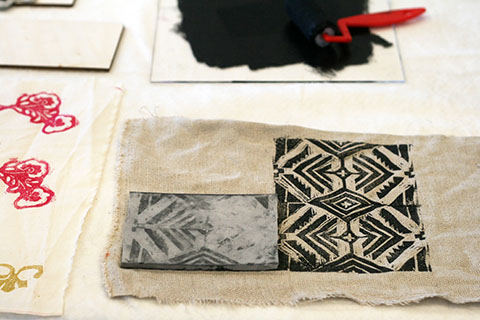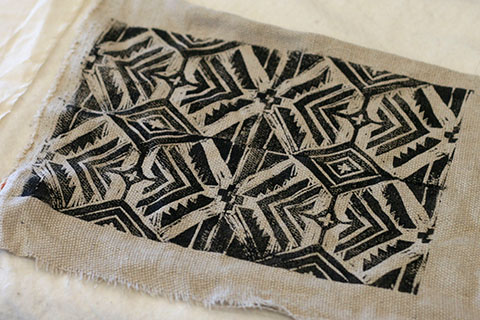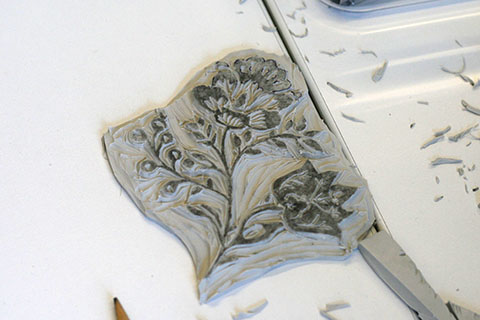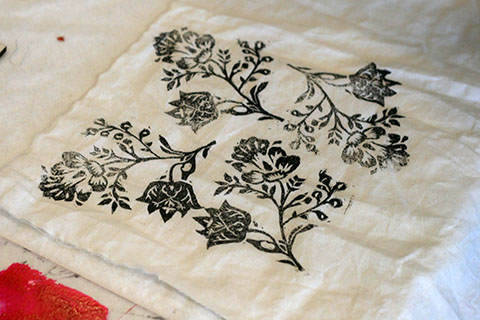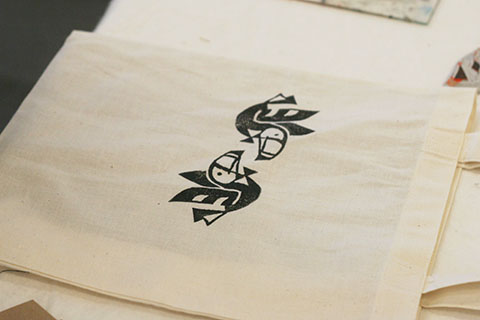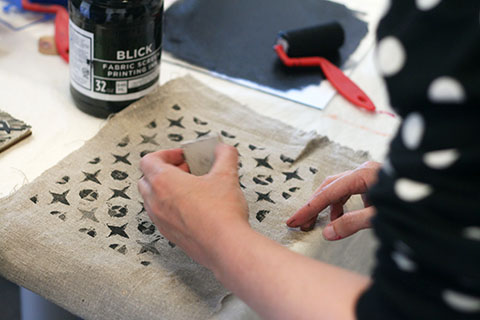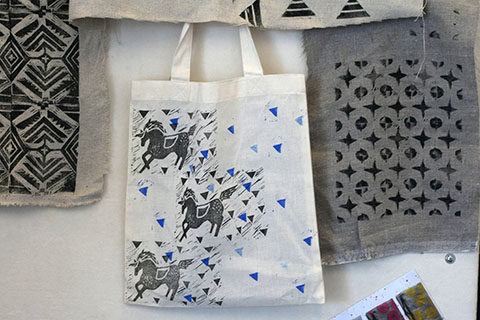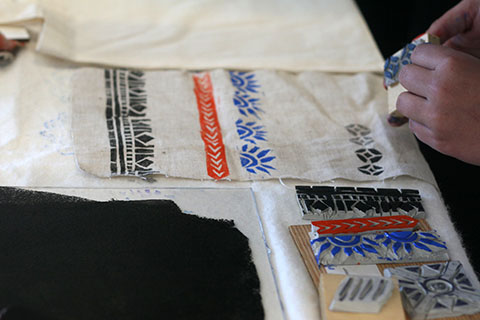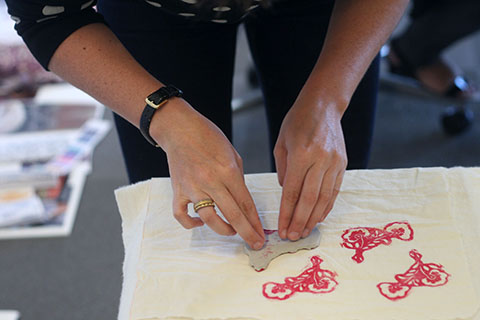 My block printing classes have been really popular (thanks, everyone!), so I'll be teaching more this summer and fall. Stay tuned…