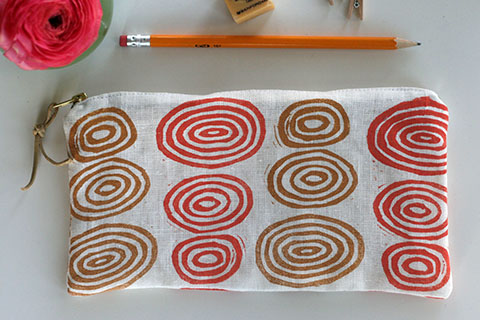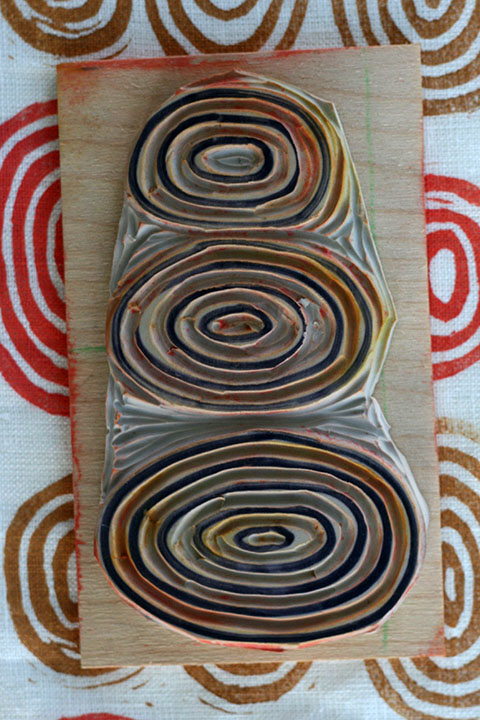 Week 17: Two-color block print on linen.
(Please ignore my sloppy sewing! I cut and sewed this bag in a hurry.)
I'm teaching an intro to block printing class at Makeshift Society on May 20th. More info here. I'll also be teaching a more in-depth class at Yonder in Pacifica on June 7th. I'll post details on that class once it's up on Yonder's site.