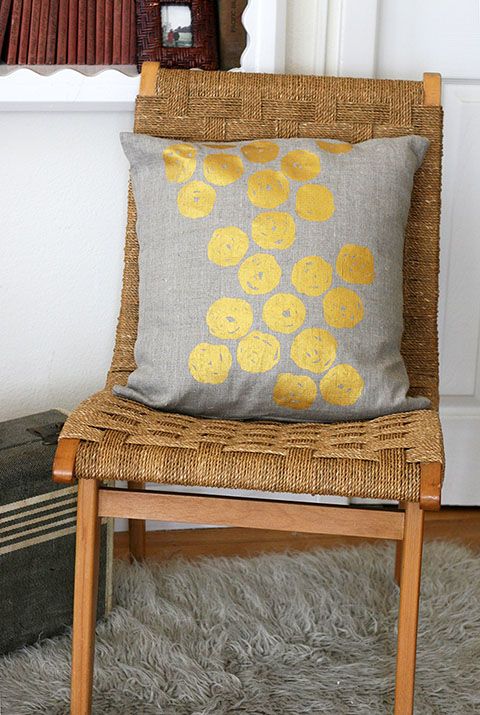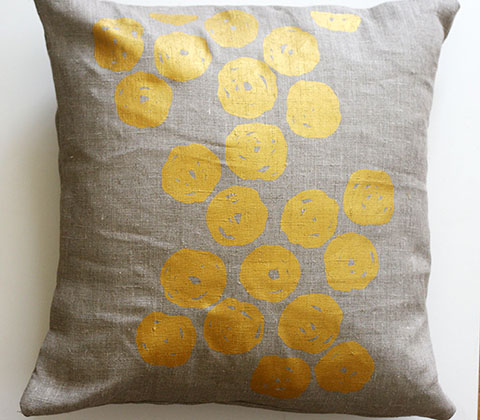 Remember when I said I wouldn't make pillows? Well, I went and made pillows.
And they're so pretty. I still love the way the gold ink looks against the natural linen. And this pillow is just so large and squishy and makes my messy – I mean creative – house look slightly more glam.
I'm also starting to realize that every time I say I won't make something, it's a secret code to myself to  go ahead and make it. You've been warned.
Pillows are available in my shop.