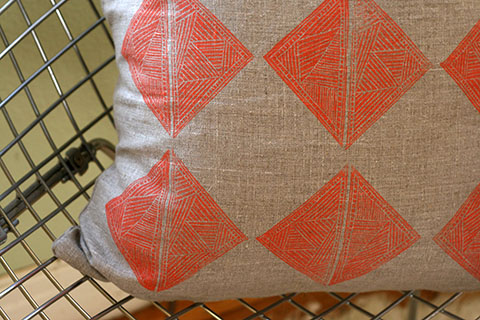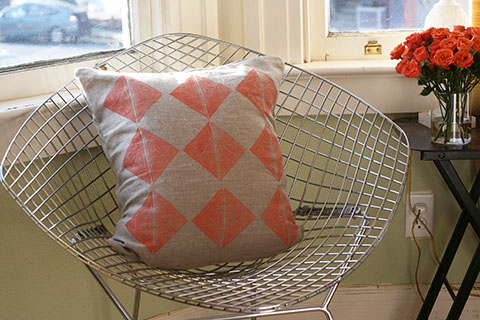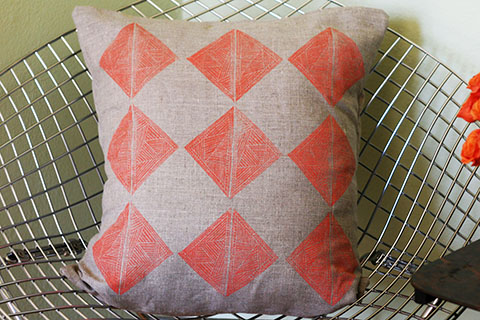 Week 12: Block print on linen
You may have thought that this would be the week that I'd do something other than block printing. If so, sorry – you were wrong. I don't blame you, though; I thought that this might be the week that I started on my print before the weekend.
I'm still getting wholesale orders out. I have next week's print all mapped out (really, I do!), and it's not a block print.
Oh, and can we talk about the fact that I made a pillow with this week's print? I think it looks good. I won't be putting these into production, but I'm happy to have a new pillow for me/Gus to lean on in bed.