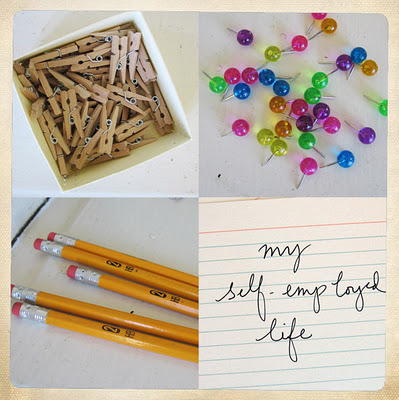 Every time I get a bit of press, or a new store starts selling my work, I get a large number of requests from boutiques to sell my work through them on consignment.
And to every request, I respond that I don't sell on consignment*.
A quick primer, if you're not aware of the difference between consignment and wholesale. When I wholesale items, I sell them to a retail store at a special, wholesale price. I require the store to order a minimum number of items, and to meet a minimum (but modest) dollar amount for each order. The store then marks up the price 100% (or more) and keeps the profit.
However, if I were to consign items to a retailer, the retailer would only pay me for items it has been able to sell. Usually, this split is 50/50 or 60/40 (60% going to me, and 40% to the retailer).
Here's why I don't currently do consignment: my production is small, and, for some items like tote bags, requires a long lead time. Because I keep my inventory so tight, I prefer to put items in my Etsy shop (where I can sell it for the full retail price) or sell them wholesale to a retailer (and get the wholesale amount up front) rather than consign them. I have a few retailers who buy my work wholesale (and do quite well with it). I want to be fair to them, and always give them first dibs on items, because they've made an up-front investment in my work.
I started a conversation about consignment on Twitter last night and got some interesting responses –  not everyone agreed with me (and some talked me down from my earlier, more militant view) – as well as some tips about selling successfully on consignment. If you're a maker, what do you think about consignment vs. wholesale? And retailers, please weigh in, too!
*I have made two exceptions: I have sold original artwork on consignment (i.e. the gallery model), and I will consign items to local museums and nonprofits whose missions I support.