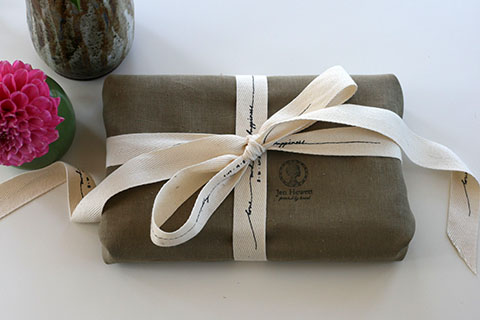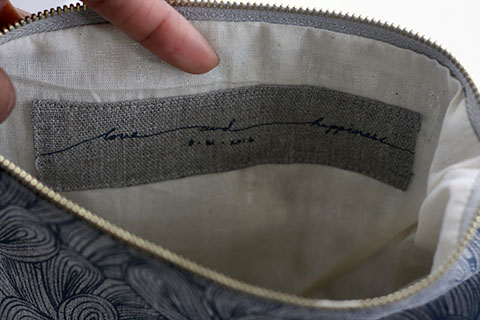 It all started with a large purchase. A customer had bought four foldover clutches from me for her bridesmaids, and she wanted to confirm that she'd receive them before her wedding. She included a request – would I be able to customize the bags with a special label?
I responded that I thought I could print on the lining at this short of a notice, I quoted her a price, she agreed, and sent me the image she'd like printed. But printing on the lining proved difficult (and, frankly, just not as pretty as I had hoped), so I printed her image on linen to make labels, ripped the lining out, then sewed the labels into the new lining.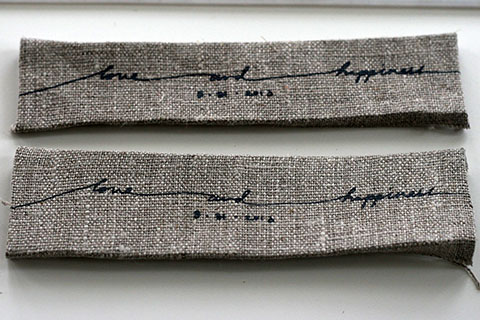 I was so engrossed in the project that I forgot to blog yesterday (oops – did you even notice?). And then I got so carried away that I printed on some twill tape, too, to make a custom ribbon.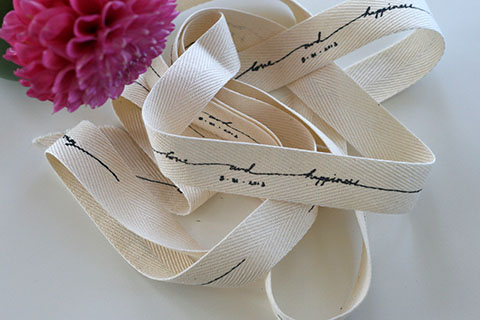 The resulting bags were gorgeous. I hope the bride and bridesmaids like the results as much as I do so that I can keep making these, because I'm now offering custom wedding bags as a new product. Tell your friends! You can purchase these here.
Seriously, though, this was a fun project. It's always good to work on something different and challenging, and then be pleased with the results.