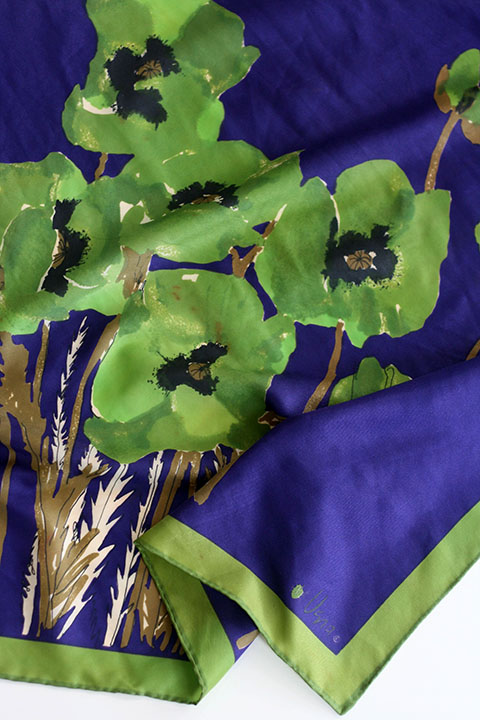 Vera Neumann was a prolific artist who worked from the 40s until her death in 1993. She originally started by printing her own work on parachute silk and making it into scarves, then became the most-licensed artist of the 20th century.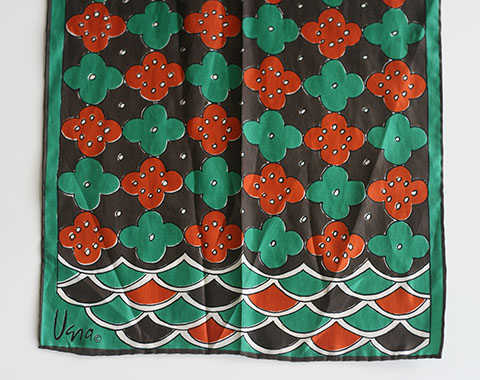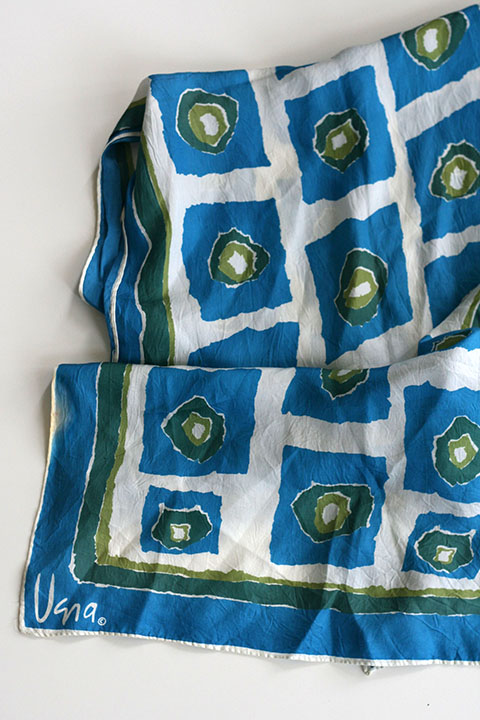 If, like me, you were born before 1980, odds are Vera products were a part of your life. My parents had the most amazing pink-striped Vera sheets. Because my mom never throws anything away, they are still put to use, usually on the guest bed that I sleep on when I visit. I keep meaning to covertly swap them out for something else, so I can add the sheets to my Vera collection.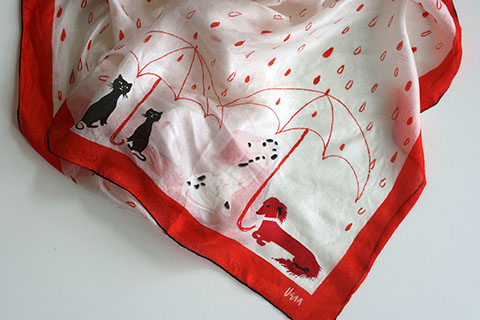 Ah, yes, my collection. I started collecting Vera scarves about six years ago. I recognized her signature from my childhood – when I was a kid, I thought the name was "Usna," and that it was a brand name, not the name of an actual person. It wasn't the brand itself that interested me; I was attracted to Vera's use of squiggly lines, her disregard for perfect registration, and, most of all, her fanciful use of color. It didn't hurt that, six years ago, her scarves were easily found at thrift stores and yard sales for under a dollar.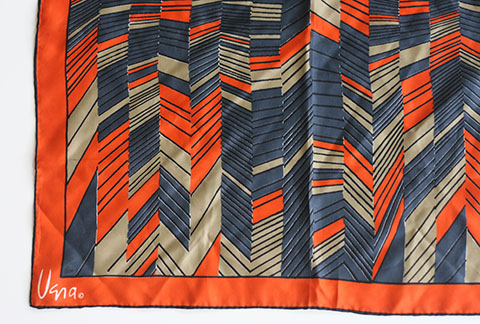 Here are a few scarves from my collection. If you're a Vera fan, or think you might become one, the fantastic biography "Vera," published in 2010, has photos of her extensive body of work. It's a must-read.