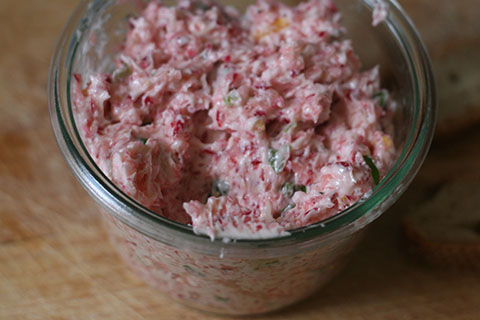 That's right – radish butter. It sounds like a nondescript spread, but trust me when I tell you that this is no ordinary condiment. I made it for the first time on Independence Day (when it was devoured by two French guys at a 4th of July barbecue), and I have already made it once more since then.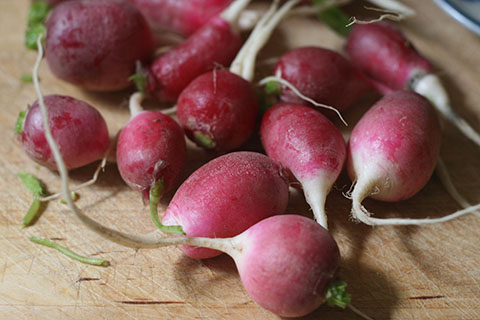 It's really the simplest of treats. I started with this recipe, then added onto it. You need just radishes, very good butter, very good salt, green onions and lemon.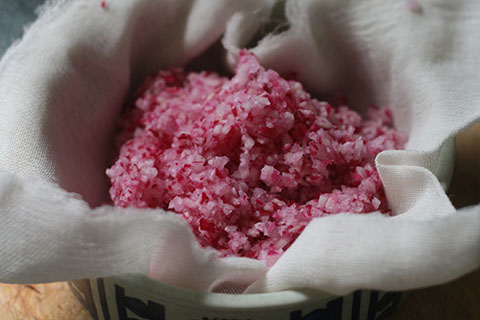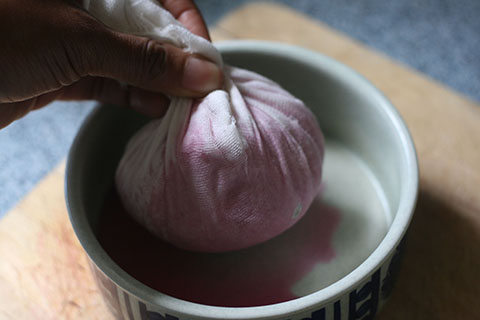 When you're done, spread it on a baguette, or use it instead of mayo in a sandwich. I made cucumber sandwiches with it, and they were way better than your standard tea fare.
Here you go. Trust me – once you start making this, you won't be able to stop.
Radish Butter
Ingredients:
8 tablespoons butter, softened
1 bunch red radishes, trimmed
2-1/2 tablespoons chopped green onions
1 teaspoon grated lemon zest
3 teaspoons lemon juice
1/2 teaspoon sea salt
1/8 teaspoon ground black pepper
Directions:
1. Put the radishes in the bowl of a food processor and pulse until the radish is chopped into very fine dice.
2. Transfer the contents to a length of cheesecloth or a double thickness of paper towels and wring out the excess liquid.
3. Gently mix the radishes with the softened butter.
4. Add lemon zest, lemon juice, chopped green onions, salt and pepper. Mix by hand until blended.
5. Add more salt and pepper to taste.
6. The spread will keep in the refrigerator for up to two days. Bring it to room temperature before serving.