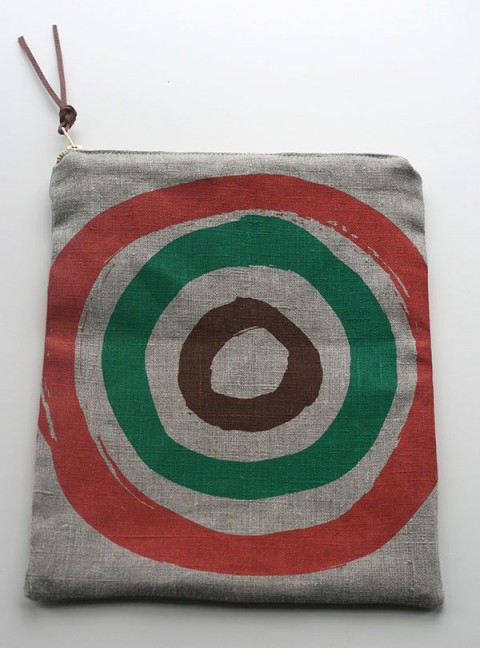 Last fall, I had an idea that looked great in my head, looked great on paper, but fell flat on fabric. I loved the print, though, and knew that I would eventually revisit it.
Well, I revisited the print this weekend. Turns out that the print, which wasn't quite right for a large tote bag, looks great on a foldover bag. It also looks even better with orange than pink.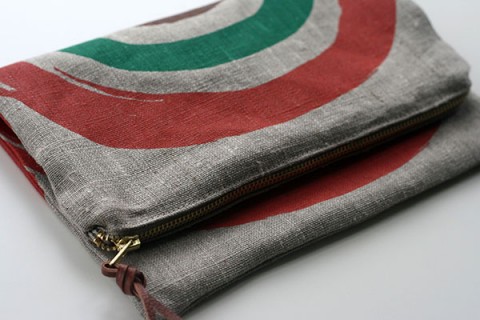 I also finally invested a little bit of money and had my fabric professionally cut. I hate cutting fabric – especially linen – and I often waste bits of it because I'm such an inefficient cutter. The price was so reasonable that I can't believe I spent so many hours cutting my own fabric when I could have been printing instead. Now I have a stack of 468 pieces of perfectly-cut linen, with edges so precise that I feel like I'm working with paper. Oh, joy! I'm now a printing machine (definitely not a cutting machine). I'll spare you photos of my stacks of unprinted linen, though.However, if you'd like to get yourself a foldover bag in my new Abstract Target print, well, you know where to find one.