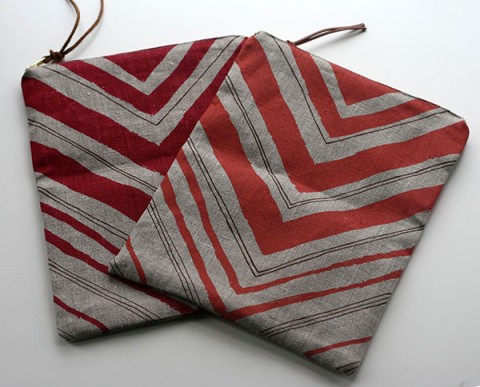 First of all, thank you, everyone, for your words of support on yesterday's post. It's been quite a trying week, but knowing that there are people out there who believe in me and my work makes it all a bit easier.
But on to happier things – new work!
There are certain trends that start out well, but then become so ubiquitous that you can't believe that you ever liked it. Toile (remember that?), for example. Or suzani rugs. And the chevron print.
Okay, I still love chevron. But it's become so boring, so expected. I decided to shake it up a bit, make it more abstract. I saw this dress (excellent use of chevron), started sketching, and came up with this.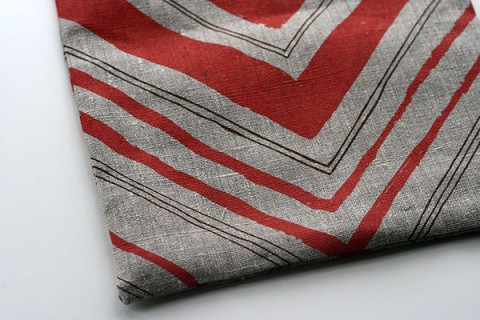 Lately, I've been experimenting with quick sketches, with getting an image onto a screen within a day. It's a good exercise for me, and now that I have a lot more time to experiment, I don't feel like I always have to save my precious Big Studio time to work on fully-formed, thought-out ideas. My work looks looser as a result.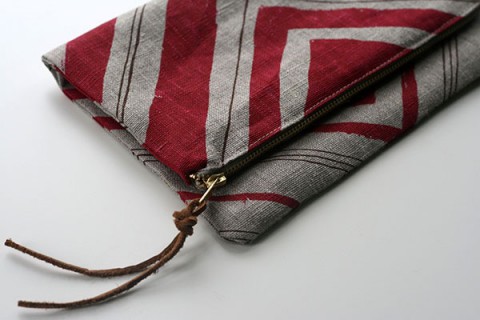 I'll share another new print with you tomorrow – also the result of a quick sketch. It's pretty cool. If there's ever a Project: Printmaker, you can go ahead and sign me up.
And you can find my bags in my shop.