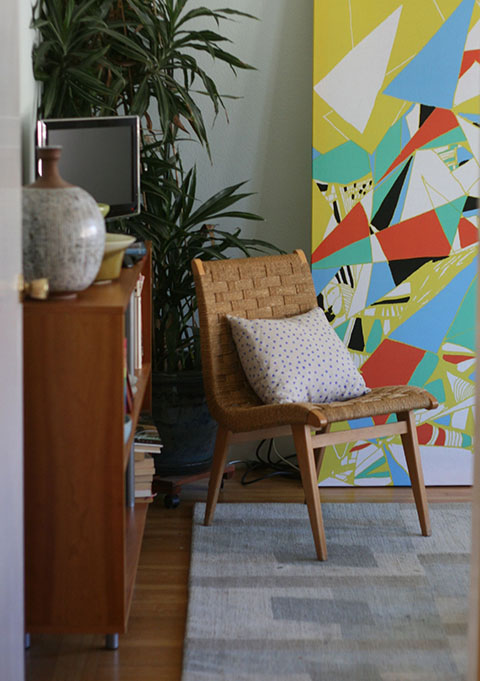 I've been feeling the need to spruce things up in my home for some time but, because I'd planned to move to LA this spring, I'd put off making any big changes. Once I decided not to move for a while, I looked at my home and saw, once again, all the little things that needed to be fixed.
At 1100 square feet, my apartment is spacious. It houses my tiny print studio (formerly the dining nook) and my home office. But it's been feeling cluttered of late and, because I've been watching too many Swedish crime dramas in which at least one character lives in an immaculate, mid-century Scandinavian home, I noticed that my furniture arrangements look haphazard rather than carefully thought out.
It's definitely time to freshen things up.
Thanks to a huge tax bill, I have no budget for new furniture or accessories. I need to make do with what I have (and luckily, what I do have tends to be of a good quality and design). So, starting with my living room, I moved some furniture around, adding in a shelf that was in my home office. The room is almost perfect now.
My home office is my next challenge. I've already set up a desk (that used to be in my living room) separate from my drawing table. And I'm converting one of my door tables into a fabric cutting/sewing table. Once that's all done, my studio will be free of the bolts of fabric and sewing patterns that have been cluttering it, and then I can move onto fixing my bedroom.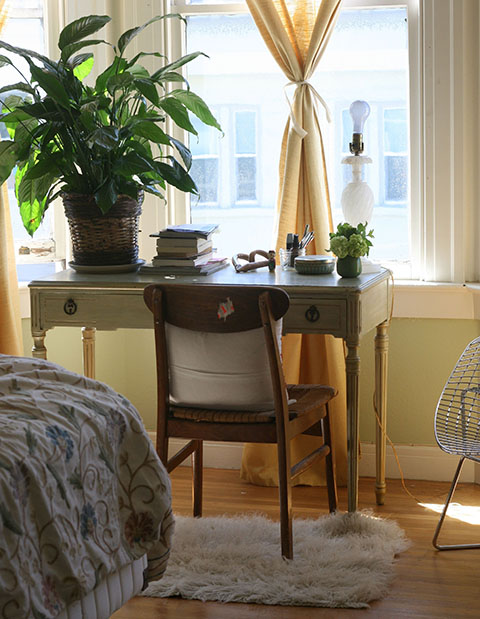 This change feels really good. My home looks lighter, less cluttered, and it's so much easier to be productive in a clean, beautiful space. One day, it may even look as perfect (to my eyes, at least) as something you might find in a well-produced Swedish drama.