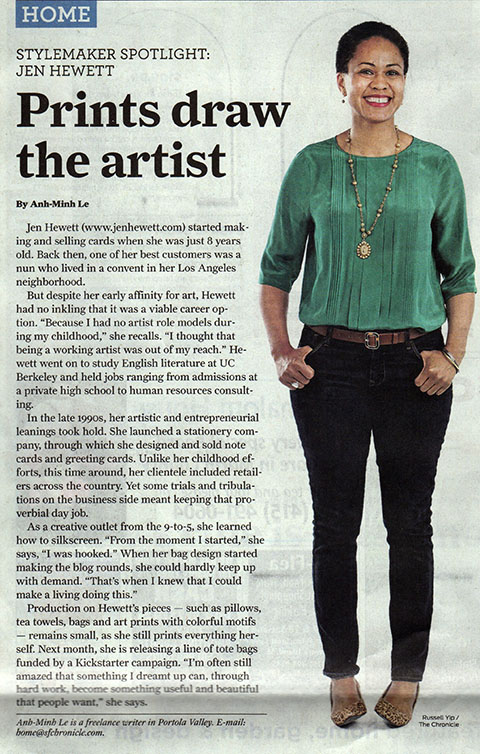 I was featured in the San Francisco Chronicle's "Stylemaker Spotlight" on Sunday. I first met Anh-Minh, who wrote the piece (and who is also one of the co-founders of Anthology Magazine) in 2000, when she was working at a startup with a guy I was dating at the time. We reconnected on Twitter recently; everything does come full circle, doesn't it?
Thank you, Anh-Minh!
You can read a portion of the article here; you'll need to be a Chron subscriber to read the whole thing.