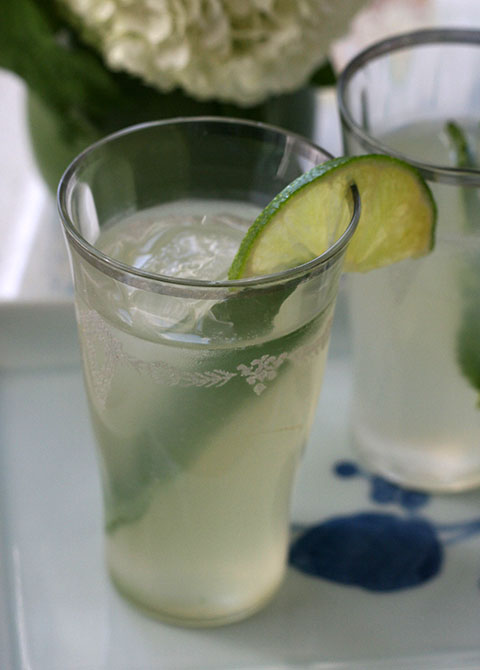 I'm sharing a recipe with you today. I haven't blogged one in quite a while, but a convergence of two things – the arrival of hot weather to San Francisco and the appearance of huge bunches of mint at the farmers' market – inspired to post a recipe for my second-favorite summer drink, which I will call "minted limeade." My first- favorite summer drink is rosé. Duh.
My friend Stacy first served me this drink at a brunch. She'd cribbed the recipe from an Israeli restaurant. Because she couldn't remember the name of the beverage, she dubbed it "green drink." But since "green drink" conjures up images of kale smoothies and juice cleanses, I'm renaming it.
Anyway, the recipe below is the simplest variation. You can make it with sparkling water instead of still water, add a touch of vodka to it to boozify it, or use a sugar substitute. You can also muddle a few strawberries or blueberries for extra flavor. And I find that it tastes better the next day, so make two pitchers – one to enjoy that day, and one for the next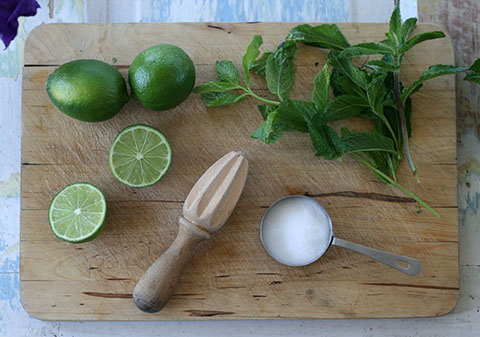 Minted Limeade (makes six-ish servings)
Ingredients:
4-5 tablespoons sugar (or to taste)
2 cups torn mint leaves, densely packed
Juice of 5 limes
1 quart (4 cups) of room temperature water
Extra lime slices and mint leaves, for garnish
Instructions
Put all ingredients, except for the water, in a pitcher or large Mason jar.
Using a  muddler or a wooden spoon, muddle the sugar, mint and lime juice together until the mint leaves have been reduced by half and the sugar has blended well with the lime juice.
Pour in the water.
Taste, and adjust ingredients, adding more lime or more sugar or more water as necessary.
Let the mixture sit in the fridge for at least an hour.
Strain the mint leaves out (otherwise, it's impossible to drink this without getting a mouthful of mint).
Pour into glasses of ice and serve.
This really is the simplest of summer drink recipes. Enjoy!