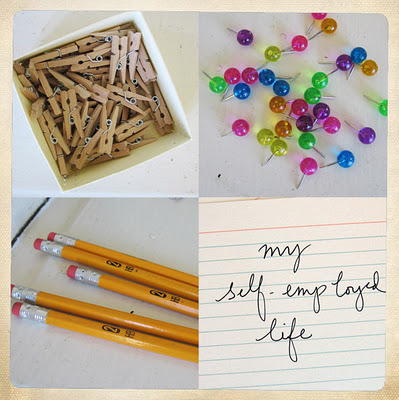 I've been selling on Etsy for five years now. When I first started, buyers magically came to me. They'd do a quick search, or one of my items would land on the front page, and voila – I had a sale! I suspect bloggers would look for content this way, too, because I would get press without even trying.
Those days are over.
Etsy has grown. There are so many sellers on the site, and it's hard for me to find things I'd want to purchase. I only visit the site as a buyer when I've been to an artist's website or read her blog. Etsy just isn't a place I browse any more.
When I started my first business, a social stationery company, I focused on wholesale. It was much easier to sell a $150 order to a store than it was to make that money selling to individuals. The internet was still young, and websites and online shopping carts were expensive. To get the kind of reach I wanted, I needed to work with retailers. And to help my retailers, I needed to work on getting press for my items.
I'm not ready to focus exclusively on wholesale – my production and my margins are too small – but I do know that in order to get the reach I need to make this viable, I have to diversify. I need to sell more at retail, I need to figure out a wholesale model that works for me, I need to do more in terms of public relations and marketing. In short, I need to operate my business like a real business.
This is not a hobby for me.  I see what I do as a business. Yes, Etsy has been really good to me, but my longevity depends on getting out the word about my art, and then figuring out a way to turn this into revenue. And that means relying far less on Etsy and so much more on me.