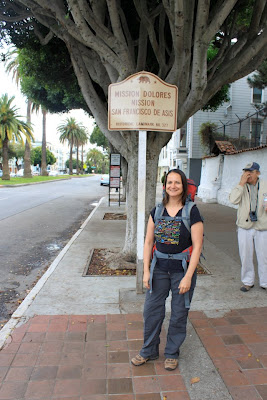 My good friend Steph is planning to walk all 21 California Missions, from Sonoma to San Diego this spring and she needs your help! She's trying to raise funds on Kickstarter to pay for her two-month sojourn. You can check out her project here.
She'll be following the Historic Camino Real (which, for all you Californians, encompasses parts of the current El Camino Real as well as Highway 101), which is a trail founded by the Spanish to connect the missions.
But it likely traced footpaths followed by indigenous peoples. And before that, was possibly part of the migration path from Asia.
However, the trail has been paved over to form freeways and highways, so she'll have to map a route herself. All told, she'll cover over 800 miles in about 55 days.
After she completes the walk, she'll create and publish a free, online trail guide, so anyone that wants can walk as much or as little of the route as they like. 
Sound intriguing? Read more about her project here. And, if you're so inclined, donate to this really awesome project here.