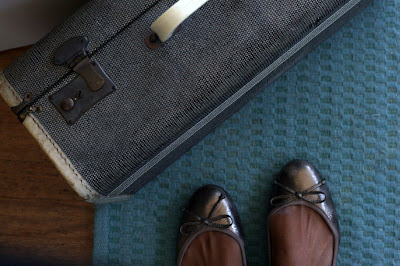 I was running across the street last night and I fell. Jake and I were out for our evening walk, and I was running because I had all this pent-up energy from sitting at a desk all day. Unfortunately, my brain was moving far faster than my feet and I took a very ungraceful spill in the middle of the street, in the path of oncoming traffic.
I'm fine. Neither dog nor silly girl was seriously injured.
I have been metaphorically running for the past month. I haven't blogged (did you notice? miss me?), haven't spent much time working on a design project I hope to launch in the summer. I've had a lot of client work and not a lot of time. February has not been my favorite month.
I'm making some changes. I can't run like this any more. Falling – literally – was a reminder to slow down. And so I am. I'll be back to my regular blogging schedule next week and back to my slower client work schedule by mid-March.
Thanks, Universe, for that slightly painful sign that I've been going too fast.