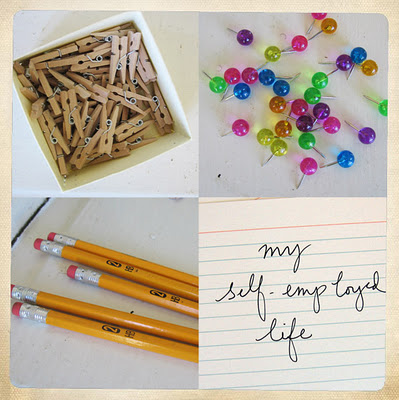 The past few days have been busy. I've gotten a lot done. New designs have been laid out. I taught myself some new tricks in Illustrator. I've been sketching up a storm. I created timelines for all my major projects this year.
And yet.
And yet I don't feel like I've done enough.
Now that I know where I'm going with my art business, I want to be there RIGHT NOW. I want to make my new work, and launch it and market the heck out of it. Process be damned! Consulting work can wait!
Of course, I'm far more practical than that. And I readily admit that I love my consulting work. I love the feeling of conquering projects and learning new skills. At the end of a good day, I am fired up to sit at my table and draw for hours.
And yet.
And yet I sometimes wish that I weren't as good at consulting, that it weren't quite as lucrative, that I didn't like it as much as I do. I met another artist a few years ago who told me "You're lucky you have marketable skills and work you like. I only have my art. It's the only thing I can do." But in his statement, I saw the other side – if I didn't have other skills, would that push me to create more, sell more? Wouldn't that mean I'd get the practice I needed to become a highly-skilled artist faster?
But then I sit in a sales and marketing meeting with a client who is so skilled at branding she makes it look effortless. I take away key points and I feel like I should have paid to sit in that meeting rather than the other way around. I feel lucky – grateful – that I get to work with the kinds of clients I do.
And yet.
And yet I have just two new designs to show for a week of sketching. At my core, I know that's really good progress. The work is good. It's far more complex than anything else I've done. But I want more. I want it now. I want to force the creativity, I want to force the ideas. I want to move things along the same way I'm able to in my non-art life.
Patience is a practice for me. So is focus. And, it seems, so is embracing the idea that my work is enough, my efforts are enough.
And so I'll spend a little time at the end of each day and each week reflecting on just how much closer I am to all my goals. I'll try to banish thoughts of "and yet" from my head and replace them with a deep breath and the thoughts "This is good. This is enough."