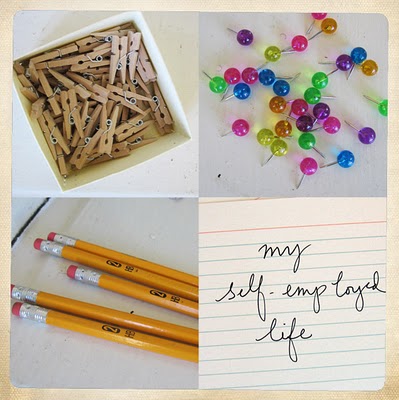 The recent article,
Maybe It's Time for Plan C
, from the New York Times has been making its rounds on Twitter and the blogosphere. I've read it quite a few times, and I have to admit that it makes me angry.
Why?
Well, the gist of the article is people who left the well-paid corporate world are finding that entrepreneurship is really hard, especially in the beginning.
Um, duh.
I don't want to belittle people who put years into their careers (a couple of people who were profiled were attorneys), got to a certain income and professional level, and then decided to make a change to follow their passions and experience some work/life balance.  But what they perhaps didn't realize – at least not until they had to work their first 16-hour day for very little pay or had to do the kind of admin work they thought they'd been promoted beyond – is that entrepreneurship is a career just like any other.
Think about it. When you first graduate from college (if you do graduate from college), you take an entry-level job. It's usually not glamorous. You probably have to cut your teeth answering phones, plugging someone else's numbers into an Excel spreadsheet, pushing pixels around on a screen instead of doing the high-level creative work. If you went to med school, you spend a few years as a sleep-deprived resident working the wards and hours that seasoned doctors shun.
So why should it be any different when you remake yourself as an entrepreneur?
I was listening to a broadcast of the Commonwealth Club tonight.
Charles Phan
, the founder of the famed (and incredibly successful)
SlantedDoor
restaurant in San Francisco said, "In the beginning I had to cook. I couldn't afford a chef. If you have fewer than 25 tables, you can't afford to hire a chef. You have to do the cooking yourself."
Exactly.
I'm a serial entrepreneur. And as a small business consultant, I work only with entrepreneurs. Every single one of them tells stories about how they bootstrapped and scraped together a living their first couple of years in business. My food clients talk about borrowing commercial kitchens from friends and family (often in exchange for production work). Others talk about selling their wares out of the backs of their cars, or of being the sole person on the production line when they couldn't afford to hire help. I've sewn late into the night to fill orders because I couldn't afford a seamstress. It's just what we do to get our businesses off the ground, and usually on very little money. Unless we're really well-funded (and only a small fraction of us are) or if we're starting a business that's directly based on our previous work experience (my consulting work, for example, or
my friend's law firm
, or another friend's
mobile strategy firm
), there will be months – even years – of being the person who does every job until we can hire someone else to do the stuff we'd rather not.
The goal is eventually to get to the point where we're not doing everything, where we get to focus on strategy and new product development and all the things we like doing, rather than dealing with shipping and customer service and bookkeeping. But, like any other career path, getting to this point requires quite a bit of rolling up our sleeves and just doing what needs to be done. Entrepreneurship isn't a glamorous lifestyle. It's very hard work. But if you can make it work for you, it can be the best job you've ever had.
*******************************************************
Thinking of starting your own business? Here are a few suggestions:
1.  Contact other entrepreneurs. Do informational interviews with them. Ask them about their first three years in business. This is when most small businesses fail, or when their owners give up and close them.
2. Get some experience in the field. Want to open a boutique or start a cafe? Actually work in a boutique or in a kitchen. If you're used to working in an office, being on the sales floor for 8-12 hours per day and interacting with customers all day long – or slicing vegetables in a burning hot kitchen in the middle of summer – may tell you all you need to know about whether or not the business is right for you.
3. Take a business planning class. Even if you never look at your business plan again, the experience of writing out a marketing plan, analyzing your breakeven point, and learning how to read financials is vital for any entrepreneur.
4. Know that you won't get it all right in the first year – or ever. Be okay with making adjustments as you go along.
I'm a big fan of just moving forward, but do your best to know what you're moving into before you take that big leap.