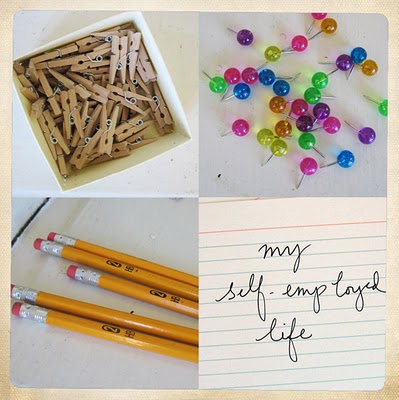 Here's an embarrassing confession: I have no clue how much money I've made from and spent on my art business this year.
UGH.
Right – I've been writing about my money rules and yet I haven't been tracking my own money.
I've been saying that I can afford to experiment and make mistakes with my art because I have a consulting career that nicely covers my expenses (and my losses).
But here's the truth: I want income from my creative career to be a greater part of my overall income. I want to be a working artist. And how am I going to get to that point if I don't understand how my art money flows?
This month has been the first in a long time that I haven't had to work on prints or prep for a show. I've done a lot of soul-searching. Daydreaming. I thought about marketing plans. Plotted out my blog posting schedule. And then I realized that I had been ignoring the money aspect of my business.
Which, you know, is a huge aspect.
I believe that I'll never "go big," never be able to support my self with my art until I've taken a long, hard look at the numbers.
I like to think of myself as very business-like and great with numbers, but the truth is that I'd been scared. I don't want to find out that this career path isn't viable, that I'm better off being only a consultant for the rest of my life. But now I'm worried that if I don't look at the numbers, that's exactly the predicament I'll end up in. The things I want – vacations, a house with a garden, a studio – they all require money. Maybe not an exorbitant amount, but they do require me to be knowledgeable and honest about what I can afford.
So, time to straighten out my art business finances. This means figuring out:
COGS (cost of goods sold) for everything
Monthly breakeven point
What my profit (or loss) so far this year has been
How I'm going to track all of this on an ongoing basis.
I've started entering receipts and bank transactions into my accounting software. And next, I'll have to plan monthly check-ins. I'll need to be disciplined. I can do it. I need to do it. It's such an important step forward.